ADVANCED SCENE STUDY WITH KIRSTEN FITZGERALD
To apply for this in-person class, proof of vaccination is required. Make sure to upload your card before submitting your application.
We highly encourage all students to stay up to date with their boosters according to CDC recommendations and industry standards and receive the bivalent vaccine. Up-to-date means, if eligible, one must be boosted with the new bivalent vaccine, which is free. You are eligible for the bivalent booster if 2 months have passed since your last vaccine.
---
We are pleased to have A Red Orchid Theatre's Artistic Director Kirsten Fitzgerald offer this exciting new scene study class bringing the experience of originating roles in many new plays to the classroom. Working with Kirsten you will explore, in-depth, two to three scenes during the six weeks. Kirsten will choose emotionally challenging and provocative material from contemporary playwrights such as Jen Silverman, Anna Ouyang Moench, James Ijames, and Brett Neveau.
Please note, this class requires significant outside work: students are required to rehearse outside of class a minimum of twice a week per scene.
Required: Strong theatre background and training, determined by headshot. resume and self-tape.
Tuition: $350
6 Week Class
Upcoming Classes
Tuesdays, 6:00p-9:30p
Starts February 21
NO CLASS on TUESDAY, MARCH 7TH
This class is full.
Sign up / log in to join waitlist to join the waitlist.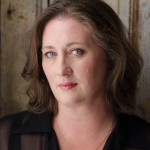 Kirsten Fitzgerald brings her experience as a renowned actress and is the Artistic Director of A Red Orchid Theatre.