SCRIPT AS SCORE WITH MARTI LYONS
This class is an intensive scene study with a focus on analysis of punctuation, scoring, and language in contemporary works. The class will give students tools for a quick analysis of a scene to be used in a cold audition as well as more in depth approaches to decode meaning and instruction embedded in plays. Though beginning on the page, the class will be largely "on our feet" and engaging the actor's body as well as mind in analysis.
Special Note: A playwright will join the class and offer insight and feedback from a writer's perspective during one week of the class.
Required: Strong theatre background and training, determined by headshot and resume and/or placement audition.
Tuition: $350
5-weeks
Upcoming Classes
Tuesdays, 1:00p-4:30p
Starts November 19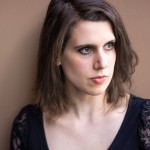 Guest Director: Masters Scene Study - Prolific Freelance Director
Testimonials
<

"Marti (Marti Lyons, Instructor- Script as Score with Marti Lyons) has an inclusive and highly collaborative way of working with actors. I always love her generous spirit and sense of humility, often stating, 'I'm interested to know if XYZ would work here' or 'you are totally on the right track and you illuminated something here that I didn't necessarily see before!' These are the kinds of things you hear Marti Lyons saying in class and it inspires the best, most magical work from actors. She also exposed us to such exciting plays with richly drawn characters and plenty of conflict so watching others' scenes was intense and rewarding. Marti gave us all really great tools!"
— Laurie Carter Rose
>