SCRIPT AS SCORE WITH MARTI LYONS: ONLINE
This online class is an intensive scene study with a focus on analysis of punctuation, scoring, and language in contemporary works. The class will give students tools for a quick analysis of a scene to be used in a cold audition as well as more in-depth approaches to decode meaning and instruction embedded in plays. Though beginning on the page, the class will also be "on our feet" and engaging the actor's body as well as mind in analysis.
Special Note: A Chicago playwright will join the class and offer insight and feedback, from a writer's perspective, during one week of the class. Past Guests: Calamity West, Phillip Dawkins
Required: Strong theatre background and training, determined by headshot and resume and/or placement audition.
Tuition: $325
5 WEEKS
Upcoming Classes
Tuesdays, 6:00p-9:00p
Starts May 18

This class is full.
Sign up / log in to join waitlist to join the waitlist.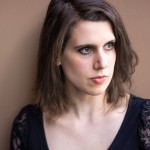 Guest Director: Masters Scene Study - Prolific Freelance Director