LEVEL 3 SCENE STUDY: ONLINE
Using the abundance of knowledge and skills you've garnered in your ASC Online Level 1 & 2 courses, our ASC Online Level 3 course prepares you to delve into the world of the play! This course will teach you how to actively read, notate, and study the entirety of the play in order to cultivate a dynamic "character arc". In this course, emphasis will be placed on:
Memorization skills that further actor-to-text connection

Using costumes to help you get more in your body and explore specific character movements.

Using props to further ground you in space and encourage personalization.

Using the Guideposts to effectively incorporate what you learned from actively reading the entire play into your scene work.
Materials will be sourced from contemporary American playwrights such as John Patrick Shanley, David Mamet, Rebecca Gilman, and Tony Kushner.

Required: Prior experience and training, determined by headshot, resume, and self-tape submission for the instructor.

Students must have internet access, as well as a computer/cell phone/tablet with a working camera and microphone.

Scroll to the bottom of the page to find the class day/time that best suits your schedule!
Tuition: $395
8 Weeks
Upcoming Classes
Wednesdays, 6:00p-9:30p
Starts April 28

This class is full.
Sign up / log in to join waitlist to join the waitlist.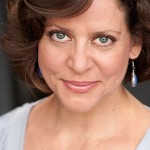 Adrianne brings experience from Chicago's top theatres such as Writers, Chicago Shakes, and Lifeline.
Saturdays, 1:00p-4:30p
Starts May 1
NO CLASS May 29
This class has a pre-requisite.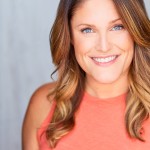 As an actor and teaching artist for nearly 20 years, Sarafina brings her passion and fearlessness to the table.