BEGINNING MONOLOGUE: ONLINE
Designed with our core students in mind, our online beginning monologue course is ideal for those looking to start or expand upon their arsenal of audition material. Throughout this 4 week course, you will learn tips and tricks to source your own monologues - pieces that are unique, exciting, and show off your dynamic range. Using these pieces, in conjunction with Shurtleff's 12 Guideposts, your instructor will guide you through the process of:
Breaking down your text in order to find strong actions, dramatic build, and direct storytelling.

Creating a clear and specific imaginary partner to help inform your choices.

Keeping yourself grounded in the room and using the entire space to your advantage
At the end of this course, students will have 1 new polished piece in their back pocket to present to agents, casting associates, and directors.
Required: Level 3 Scene Study or equivalent prior training/experience.
Students must have dependable internet access, as well as a computer/cell phone/tablet with a working camera and microphone.
Tuition: $195
4 weeks
Upcoming Classes
Wednesdays, 6:00p-9:00p
Starts April 13

This class has a pre-requisite: LEVEL 3 SCENE STUDY: IN PERSON.
If you have the equivalent experience...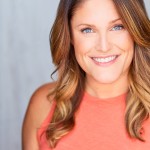 As an actor and teaching artist for nearly 20 years, Sarafina brings her passion and fearlessness to the table.