NAIL THE GUEST STAR AUDITION:ONLINE
An On-Camera Master Class with Jerry Kernion
A one day workshop designed for the actor that's looking to make the move from Co-Star to Guest star. Taught by working New York actor Jerry Kernion (FBI, CHICAGO FIRE, BONES, GREY'S ANATOMY, NCIS), this class will focus on booking the guest star audition/callback/self-tape for network television. Each actor will be given two scenes of the same role and get a chance to work on each side on Zoom.
Workshop will cover:
What is your arc and how to identify and utilize it?
Physicality in your audition using only your script.
Identifying where your character fits in the episode/season/series.
How to adapt to the genre you are auditioning for.
Finding the "turn" of the scene and making it work for you.
How to use the self-tape to your advantage.
What to expect once you book the job and arrive on set.

PRE-REQUISITE: Class is designed for actors with representation who have, at minimum, completed Camera 2 or it's equivalent.
Students must have internet access, as well as a computer/cell phone/tablet with a working camera and microphone.
Tuition: $150
2 Day Workshop
Upcoming Classes
Saturday & Sunday, 10:30a-2p (both days)
Starts February 6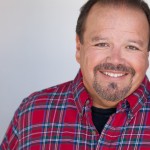 Jerry is a veteran actor/director/producer with over 50 television credits under his belt.