SELF TAPE SEMINAR: ONLINE WITH JANELLE SNOW
Self Taping has long been an important tool in an actor's arsenal, but lately it's become essential. In order to expand your opportunities, you need to be able to capture your auditions with creative confidence and present them in a positive and professional way. In this lecture style two hour webinar we'll explore the art and science of the self tape, including equipment recommendations, technology tips, time management strategies, and learning to let go (aka "press send.")
There will be a Q and A session at the end of the webinar.
Students must have internet access, as well as a computer/cell phone/tablet with a working camera and microphone.
Tuition: $60
1 Day Workshop - Limited to 12 Actors
Upcoming Classes
Monday, 6:00p-8:00p
Starts March 1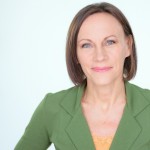 Janelle is a graduate of NU and Harvard and has been active in our acting community for over 2 decades.