NAIL THE EPISODIC AUDITION: IN PERSON WITH JANELLE SNOW
To apply for this in-person class, proof of vaccination is required. Make sure to upload your card before submitting your application.
Please review our Health & Safety page for more information on uploading your Vaccination Card and our current guidelines.
Filming is in full swing here in the city and you want to be at your best when you're up to bat for the co-star and guest star roles that are casting here. Up your audition game in this 5-Week Episodic Intensive that will include audition and callback simulations. You'll receive copy in an industry-standard tight turnaround time frame, put the scene on camera, receive adjustments, and then watch playback with your peers. We'll cover a variety of genres (reflective of what's happening now in Chicago), including comedic copy, so you can cultivate more creative confidence in all of your auditions.
Some of what we'll focus on includes:
Training your brain to identify how the scene serves the story and how your character serves the scene
Preparing a strong alternative take - something that is being asked for more often in the self-tape audition requests
Quickly coming up with choices that are clear, specific, and character-driven
Fully committing to the process and practicing letting go once you press send (or walk out the door)
REQUIRED: Completion of On Camera 2 or equivalent training/experience determined by headshot and resume.
Tuition: $325
5 WEEKS
Upcoming Classes
Tuesdays, 1:00p-4:30p
Starts October 12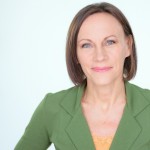 Janelle is a graduate of NU and Harvard and has been active in our acting community for over 2 decades.