ROCK THE INDIE FILM CALLBACK
Rock the Indy Callback is designed for advanced on-camera professionals. During this five week course students will have the opportunity to meet and work out with local indy film directors and educators. Each week students will gain a new perspective from a different director, preparing new scenes each session as well as receiving valuable, personalized feedback. Scene work will focus on creating authentic auditions and making memorable choices while servicing the material given.
GUEST DIRECTOR SCHEDULE
CLASS 1 Jan 16: David Tarleton
CLASS 2 Jan 23: Julian Grant
CLASS 3 Jan 30: Spencer Parsons
CLASS 4 Feb 6: Kyle Henry
CLASS 5 Feb 13: Jack Newell
Required: A strong theatre background and prior training determined by headshot and resume and/or a placement audition.
Tuition: $350
5 Weeks
Upcoming Classes
Tuesdays, 6:00p-9:00p
Starts January 16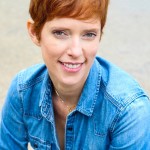 Adria brings inside knowledge of on-camera acting from her expansive roster of tv, film, & new media credits!