GAMING & ANIMATION WORKSHOP: ONLINE
Are you a voice actor curious about working in Gaming & Animation?
Brad Grusnick, a voice actor with a long list of credits (BIOSHOCK: INFINITE, GOD OF WAR: ASCENSION, STAR WARS: UPRISING, NEW DREAMWORKS ANIMATED SERIES ) has designed this online workshop for seasoned voice over actors with acting and improv skills. You will learn the techniques needed to hone your skills in the animation and video game space, working on dialogue, callouts/efforts, and character development.
Learn about the current state of the industry, both nationally and locally
Learn about the "heightened reality" necessary in gaming
Find a character voice by starting with your "signature read"
Learn how impressions can turn in to magnificent characters
Discover techniques to produce different sounds
Learn how to take care of your instrument
REQUIRED: You must have either a usb or analog mic to participate in this workshop.
PRE-REQUISITE: Must have completed Intermediate VO or it's equivilant
Tuition: $100
1 Day Workshop
Upcoming Classes
Sunday, 12:00p-3:00p
Starts January 30

This class is full.
Sign up / log in to join waitlist to join the waitlist.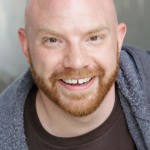 Brad is a highly experienced Gaming and Animation VO artist who brings high energy and fun to his teaching.