THE BUSINESS OF AUDIOBOOKS: How To Build A Successful Career In Narration: ONLINE
In this online class, designed by Natalie Duke, you will learn the specific aspects of performing audiobooks while gaining knowledge of the business and the technical requirements needed to become competitive in the field. Learn how to navigate this growing, yet niche, industry. Compete on a professional level with established narrators. In this audiobook bootcamp students will learn how to break into the industry, find auditions, get work, and make money - from home!
Learn about:
The difference between stage/screen/VO acting and audiobooks
The variety of genres
Creating Samples/Demos
Auditioning
Recording
Performance Techniques
Technology: Home Studio
Required: Students must have internet access and a computer/phone/tablet with a working camera and microphone. Strong acting background and VO experience recommended. Admission determined by resume.
Read this informative blog: 6 Tips For Audiobook Work...Before You Dive In! By Natalie Duke
Tuition: $395
6 Weeks - RETURNS MARCH 2021
There are no classes currently scheduled.
Sign up / log in to join the waitlist.
Testimonials
<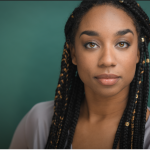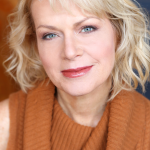 Natalie (Duke — The Business of Audiobooks: How To Build A Successful Career In Narration: Online) has an infectious, positive, and fun demeanor in class. She is kind and funny and wise in her feedback and always made us laugh and smile throughout class with her spot-on observations. She also generously shared industry knowledge as it pertains to the world of audiobooks and I 100% believe her when she says she is there for us as a sounding board or to answer questions even after class has concluded. I feel like I have met a wonderful and trusted new mentor in this field that is so unknown to me, and I am so grateful for her expertise and sharing spirit in this competitive niche of VO work.
— Laurie Carter Rose
>