THE BUSINESS OF AUDIOBOOKS: How To Build A Successful Career In Narration
In this class, designed by Audiobook Expert Natalie Duke, you will learn the specific aspects of performing audiobooks while gaining knowledge of the business and the technical requirements needed to become competitive in the field. Learn how to navigate this growing, yet niche, industry. Compete on a professional level with established narrators. The final class will be held at ARU Recording where you will create a one minute demo. Learn how to break in, network, find work and make money. Learn about:
The difference between stage/screen/VO acting and audiobooks
The variety of genres
Creating your demo
Auditioning
Recording
Use of accents
Performing both genders
Technology: Home Studio
The Industry & Networking

Required: Strong acting background and VO experience recommended. Admission determined by resume.
Tuition: $395
6 Weeks
Upcoming Classes
Mondays, 6:00p-9:00p
Starts July 15

This class is full.
Sign up / log in to join the waitlist.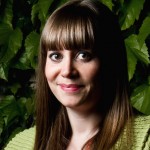 Natalie Duke is a voice actor and a proficient audio books narrator who brings a breadth of expertise to her teaching.