BEGINNING VOICEOVER: COMBO
To apply for this online class with in-person sessions at Chicago Recording Company, proof of vaccination is required. Make sure to upload your card before submitting your application.
Please review our Health & Safety page for more information on uploading your Vaccination Card and our current guidelines.
Looking for an Online VOICEOVER Class? Click here!
The world of voiceover is booming with opportunities. From commercials to video games, and animation to audiobooks - there's always a need for unique and distinct vocal talent. Our Beginning Voiceover Combo class is the perfect course for actors interested in exploring and pursuing this realm of the industry. This class explores both recording from home skills, as well as working in a studio environment.
Taught by highly sought after professionals our Hybrid VO classes are perfectly suited to our digital platform. Weeks 1-4 and Week 8 will be conducted online, via zoom. Weeks 5, 6, and 7 will be in person at Chicago Recording Company. In this course you will learn to:
Setup a home VO studio to use during class and for future auditions

Breakdown copy in order to 'score' the perfect read

Find your "vocal type" in order to determine your place in the VO industry.
Required: We suggest that you have at least one acting class under your belt before jumping into Beginning VO. If you have other applicable experience such as: singing/public speaking/radio work/ teaching etc. - just make sure to tell us about your background when you submit your application. If you already have actor training and experience, consider our VOICE OVER FOR THE PROFESSIONAL ACTOR class.
Students must have internet access, as well as a computer/cell phone/tablet with a working camera and microphone.
Chicago Recording Company In Studio Dates- Weeks 5, 6, & 7-
Tuition: $450
8 Weeks, 5 Online & 3 In Person at CRC Studios
Upcoming Classes
Thursdays, 6:00p-9:00p
Starts December 2
NO CLASS Dec 23 & 30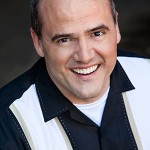 Norm brings a wide variety of stage, television, commercial, and VO experience to his energetic classes!