VOICEOVER FOR THE PROFESSIONAL ACTOR: ONLINE
Our online Voiceover for the Professional Actor course is designed for students who already have a handful of professional theatre/film/television credits under their belt. Building upon the fundamentals of theatre and on-camera techniques, students will learn to apply and adapt their skills to the world of voice acting. In this course, you will:
Learn about the variety of commercial styles.

Explore the differences between: TV, internet, radio, announcer, and demo reads.

Practice narration, animation, and gaming auditions. (1 class)

Gain insight and information about the hardware, software, and environments that will give you a great-sounding audition from your own home.

Learn about the basics of working from home: including record and send and remote recording

Receive feedback and have a Q&A with one of the top VO agents in Chicago. Past session's agent guest was Sheila Dougherty of Stewart Talent
Admission: Determined by Resume
Students must have internet access, as well as a computer/cell phone/tablet with a working camera and microphone.
Tuition: $365
6 Weeks
Upcoming Classes
Sundays, 11:00a-2:00p
Starts December 5
NO CLASS Dec 26 & Jan 2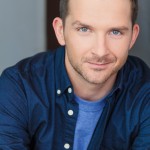 Brian's work as a VO and On Camera talent has been heard and seen in countless commercials and corporate videos, as well as in animated and gaming projects.