VOICEOVER FOR THE PROFESSIONAL ACTOR
This 5 Week Class is designed for professional actors, working in other mediums to learn how to adapt their skills to the world of voice acting. The typical student will have a handful of post-collegiate credits under their belt and agent representation. Two classes will be held at Chicago Recording Company and students will receive tracks from their in-studio work.
Explore the similarities and differences to camera and theatre work and learn mic technique.
Identify your Signature Sound
Learn about the variety of Commercial styles, the differences between TV, Internet, and Radio as well as dialogue, announcer and demo reads
Narration, animation, audio drama and gaming auditions are your time to shine and really show off your acting muscles
Gain insight and information about the hardware, software, and environments that will give you a great and affordable audition
Receive feedback and Business Q&A with a top Chicago Voice Over agent.
Admission: determined by Headshot/Resume
Tuition: $350
5 Weeks
Upcoming Classes
Sundays, 11:00a-2:00p
Starts September 15

This class is full.
Sign up / log in to join the waitlist.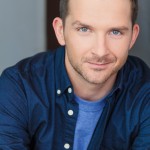 Brian's work as a VO and On Camera talent has been heard and seen in countless commercials and corporate videos, as well as in animated and gaming projects.