FIND THE FUNNY: COMMERCIAL WORKSHOP WITH MATT MILLER: IN PERSON
If you've never worked with Matt Miller, here's a chance to gain insight from a pro who has worked both to cast actors in commercials and now directs them.
Learn how to identify the funny in commercial copy and target the best places to improvise.
Among the many creative hats he wears, Matt has directed numerous comedic commercial spots for brands such as Sprint, Lowe's, Crest, Eggo Waffles, The Hartford, America's Best Eyeglasses and more.
Check out some of his (very funny) commercials here!
2 Mock Auditions
Feedback & Review
Q&A:
Required: Prior experience and training, determined by headshot and resume .
Tuition: $125
1 Day Workshop.
Upcoming Classes
Monday, 12:00p-4:00p
Starts July 19

This class has a pre-requisite: ON CAMERA 2: IN PERSON.
If you have the equivalent experience...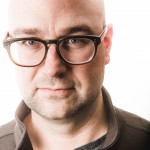 Matt brings insight from his extensive career as a theatre, commercial, and TV Director/Executive Producer.