MOVEMENT WORKSHOP FOR CORE ACTING STUDENTS
Sarafina Vecchio has designed this 3 hour workshop specifically for ASC's Core Acting Students. After working with many of our Level 1,2 & 3 Students, Sarafina recognized the need to offer fundamental bodywork and movement exercises to our students. If you are beginning your journey as an actor, it's important that you nurture your whole instrument.
The actor's instrument is made up of the mind, body and voice. And being comfortable in your body is an essential part of being an actor. Spending time on your physicality is as important as spending time on your voice. Movement training frees the body to express itself, just like vocal training benefits your vocal expression. Taking care of your body will keep you fit, prevent injuries and make you a more grounded and centered and better performer.
Whether you are wanting to warm up before a class, audition or performance, or simply awaken a tired body, movement exercises for performance can be incredibly beneficial.
During this workshop you will learn specific physical warm-ups that will increase your physical presence on stage!
Tuition: $60
1 Day Workshop.
Upcoming Classes
Sunday, 2:00p-5:00p
Starts April 26

This class has a pre-requisite: .
If you have the equivalent experience...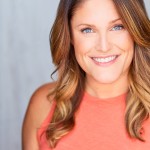 As an actor and teaching artist for nearly 20 years, Sarafina brings her passion and fearlessness to the table.