NAIL THE GUEST STAR AUDITION
An On-Camera Master Class with Jerry Kernion
A one day workshop designed for the actor that's looking to make the move from Co-Star to Guest star. Taught by television veteran (BONES, GRAY'S ANATOMY, SCRUBS , NCIS) Jerry Kernion, this class will focus on booking the guest star audition/callback. Each actor will be given two scenes of the same role and get a chance to work each side twice on camera.
Workshop will cover:
What is your arc and how to identify and utilize it?
Physicality in your audition using only your script.
Identifying where your character fits in the episode/season/series.
How to adapt to the genre you are auditioning for.
Finding the "turn" of the scene and making it work for you.
What to expect once you book the job and arrive on set.
Tuition: $150
Upcoming Classes
Sunday, 10a-5p
Starts January 27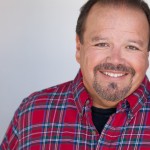 Jerry is a veteran actor/director/producer with over 50 television credits under his belt.