NAIL THE GUEST STAR AUDITION
An On-Camera Master Class with Jerry Kernion
A one day workshop designed for the actor that's looking to make the move from Co-Star to Guest star. Taught by television veteran (BONES, GRAY'S ANATOMY, SCRUBS , NCIS) Jerry Kernion, this class will focus on booking the guest star audition/callback. Each actor will be given two scenes of the same role and get a chance to work each side twice on camera.
Workshop will cover:
What is your arc and how to identify and utilize it?
Physicality in your audition using only your script.
Identifying where your character fits in the episode/season/series.
How to adapt to the genre you are auditioning for.
Finding the "turn" of the scene and making it work for you.
What to expect once you book the job and arrive on set.
Tuition: $150
There are no classes currently scheduled.
Sign up / log in to join the waitlist.
Testimonials
<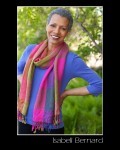 "Chicagoland actors who wish to get a heads up on basics (and beyond) of what to expect when auditioning -- and booking -- a Guest/Co Star role in TV, they'd do well to take ASC's "Nail The Guest Star Audition" master class with Jerry Kernion!" Isabell Bernard
— Isabell Bernard
"Jerry Kernion's (Instructor - Nail The Guest Star Audition Workshop) vast knowledge of the industry is exactly what Chicago needs. His empathy coupled with a pragmatic coaching style engages the actor to get out of their own way and deliver. Despite being a day-long workshop, the time flew by. Jerry's 30+ years in the business is an incredible asset for local actors. I highly recommend this class."
— Diane Sintch
>