GRADES 9-12- ACTING FOR TEENS: ONLINE
Whether they're interested in a performing career or are investigating acting for the first time, we take our teen actors seriously at ASC. This acting class is fun and lively but absolutely doesn't talk down to them.
In this dynamic class, students are given the tools to tackle any script be it theatre, film, tv, or commercial, and make it their own. Our teen actors will be cast in age-appropriate scenes from the contemporary theater.
Classes include:
Building and deepening fundamental acting skills
Understanding conflict and action, and how they drive a scene
Personalizing any material to make a performance uniquely your own, whether it's a commercial audition or a play at school
Discoveries, and how they change a scene
Challenging games and exercises to build skills
Improvisation, to learn to connect with each other and go with the flow
Learning the ropes to perform onstage with confidence
This class is designed to be repeated.
On the last class students will perform their final scenes on zoom which will be recorded and sent to parents.
Students must have internet access, as well as a computer/cell phone/tablet with a working camera and microphone.
If you or someone you know is curious about any of our online youth classes, we're happy to offer a free, 15 minute Parent Phone Consultation to help however we can. This will give parents the opportunity to tell us more about their child, and to have their questions about our training answered.
Similarly, if you or someone you know has a child that's never trained with us before and would like to give it a try, we're happy to offer a free New Student Coaching Session. Working with youth acting coach and teacher Mary Franke, this fun, pressure-free private session will allow young actors to experience "how we work" before registering for class. Simply mention this offer in your application or email us at info@actingstudiochicago.com to set up a coaching session for your child and/or a parent phone consultation.
Tuition: $395
8 Weeks
There are no classes currently scheduled.
Sign up / log in to join the waitlist.
Testimonials
<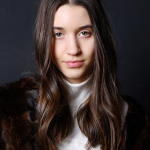 "I learned about The Guideposts and I gained a lot of confidence."
— Samantha Schmaling
I loved learning how to break down a script during this class (Teen Acting Intensive: Online). I also really enjoyed learning about the business side of things. My favorite part was doing cold reads of scripts, especially during voice over practice.
— Anthony Milas
>