GRADES 3-5: KIDS ACTING
This dynamic class is great for young actors who want to have fun, be challenged and learn the art of acting. Acting classes are a powerful way to teach confidence, risk taking, cooperation and problem solving skills. They're also a lot of fun!
Classes include:
Imagination exercises to get the creative wheels turning
Concentration and focus games to build attention in an exciting way
Improvisation to help young actors use their creativity, increase their acting flexibility, and work together
Body and voice exercises, to help young actors tell a story
Ensemble-building exercises to connect with other young actors as a team
Exercises that build confidence, on-stage and off!
Tuition: $395
This class meets 10 times
Upcoming Classes
Saturdays, 10:00a-12:00p
Starts September 28
NO CLASS Nov 30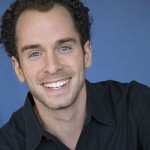 Danny Taylor has taught most recently at Emerald City Theatre and is the Director of Education for Lakeside Shakespeare Theatre.