FREE DEMO ON CAMERA CLASSES
Free Intro Class
A free 1 hour introduction to our upcoming session for Kids & Teens.
In these 1 hour demo classes your kids will jump into training and learn about the acting process or On-Camera Audition skills, they will tour our studios, have fun with their peers, and meet their prospective teacher.
Administrative staff and Studio Director, Rachael Patterson, will be on board to answer parent questions.
If your child enjoys the intro class, our ten week Acting classes and our ten week On Camera classes begin February 17 & 18 and registration is now open.
ACTING CLASS DEMOS
Grades 3-5 Acting 11:00a-12:00p Danny Taylor
Grades 6-8 Acting 11:00a-12:00p Christina Gorman
Grades 9-12 Acting 11:00a-12:00p Sarafina Vecchio
ON CAMERA CLASS DEMOS
Grades 3-5 On Camera 11:00a-12:00p Charles Gardner
Grades 6-8 On Camera 12:30p-1:30p Charles Gardner
Grades 9-12 On Camera 12:30p-1:30p Doug McDade
Call ASC at 312.527.4566 to make a reservation!
Tuition: 0.00
Upcoming Classes
Starts February 11

Born and raised on Chicago's south side, Charles is an experienced actor, director, producer, and teaching artist.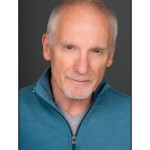 Doug brings years of award winning theatre and on-camera experience to his work as a teacher and coach.