ON CAMERA WORKSHOP FOR TEENS: IN PERSON with SIOBHAN REDDY-BEST
To apply for this in-person class, proof of vaccination is required for all students ages 5 & up. Make sure to upload a PDF or JPEG of your CDC covid-19 vaccination card before submitting your application.
Please review our Health & Safety page for more information on uploading your Vaccination Card and our current guidelines.
Taught by Agent Siobhan Reddy-Best this 2 Day Workshop is designed for actors 12 & up who have already completed some actor training, and who wish to sharpen the audition skills necessary for success "in the room." Our young actors will gain insight from an industry pro who has worked on both sides of the camera!
It's vital for all actors to understand that when they audition, they are "auditioning for their next audition." By taking the pressure off of "booking the role" the actor will build confidence in "booking the room." By using themselves fully, being present, understanding how to take adjustments, and enjoying the audition process students will "up their audition game."
DAY 1
Interview Skills
Auditioning for Commercials
Auditioning for television co-star roles
Day 2
Focus on attacking a larger film/tv script
Work with a prepared (memorized) script and an off-camera reader in a mock-audition setting.
Tuition: $195
2 Day Workshop
Upcoming Classes
Sunday, March 20th & 27th from 12:30p-3:30p
Starts March 20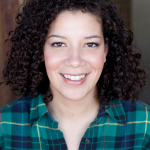 Siobhan brings her acting experience to the other side of the table as an agent.