CONSERVATORY TRAINING FOR ADVANCED TEEN ACTORS
After hearing from many of our ASC teens that they wanted to continue their in-depth training, we created this one week Conservatory program.
The Conservatory provides the opportunity for teen actors to deepen the audition skills acquired in the Clinic and to expand their exposure to other acting techniques and Chicago professionals in a professional training setting.
Eligible teens are those who have completed our Summer Audition Clinic or other ASC Classes, and are ready for a further challenge. Teens who have not completed our Summer Audition Clinic or ASC Classes but have comparable experience and training may also audition for this program.
Led by top-notch professional instructors, Christina Gorman and Sarafina Vecchio, this Conservatory program includes:
In-Depth Scene Study Work
Shurtleff Acting Technique
Film/TV audition skills
Shakespeare
Movement for the Actor
Voice for the Actor
Stage Combat
This program is limited to just 12 students.
*Please bring a bagged lunch.
Admission is determined by a self tape audition.
Please slate your full name and age at the beginning of your tape.
Include a 1 Minute Intro: Share a bit about yourself (hobbies/interests, tell us about your family, favorite trip, anything!).
Prepare 1 contemporary monologue of 2 minutes or less.
Please email your self tape via an UNLISTED youtube link with your headshot (or photo) and resume, attached to info@actingstudiochicago.com
Self Tape Tips
Camera- record your self tape on a camera or phone or computer camera
Sound- sit near to your camera/phone/computer to make sure the audio quality is good and you can be heard
Lighting- Make sure you have a light source in front of you (if the light source in behind you, your face will be in shadow). Natural lighting is great, but feel free to add ring/umbrella lights if you have access to additional lighting sources. If not natural lighting will do just fine.
Background- Film in front of a neutral (blank) background
Video- If taping on your phone you must shoot HORIZONTALLY (landscape mode) and not vertically
Face the camera but do not look into the lens. Your scene partner should be eye/lens level and be about 4 inches to the left or right of your camera lens
Be in a medium close up shot (head and shoulders) and do not have a huge gap between the top of your head and the top of the frame.
Have fun!
Tuition: $650
5 Day Advanced Intensive
Upcoming Classes
Monday-Friday, 10:00a-4:00p
Starts July 17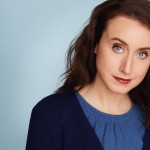 Actress and fight choreographer, Christina brings energy, creativity, and industry knowledge to her classes!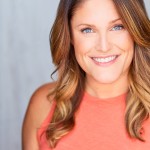 As an actor and teaching artist for nearly 20 years, Sarafina brings her passion and fearlessness to the table.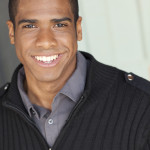 Josh brings tons of experience in both theatre and on camera!