ON CAMERA FOR KIDS: GRADES 6-8: ONLINE
In this 5 Week summer online On Camera Technique for Grades 6-8 class, middle school students will dive into developing or deepening their on camera technique via zoom through a variety of accessible exercises, working with commercial copy and film/tv sides, as well as particpating in mock auditions. This class will include:
Learning the basic differences between stage work and on camera work.
Perfecting the slate and the personality interview
MOS Commercial Auditions
Single Person & Two-Person Commercial Copy
How to approach a small role (co-star in television/featured in film)
This class will culminate with students performing a short film/tv scene recorded over zoom, and sent to parents when the class is complete.
Students must have internet access, as well as a computer/cellphone/ tablet with a working camera and microphone. We recommend that the student use a laptop or desktop computer to get the most out of class, but it is not a requirement for registration.
If you or someone you know is curious about any of our online youth classes, we're happy to offer a free, 15 minute Parent Phone Consultation to help however we can. This will give parents the opportunity to tell us more about their child, and to have their questions about our training answered.
Similarly, if you or someone you know has a child that's never trained with us before and would like to give it a try, we're happy to offer a free New Student Coaching Session. Working with youth acting coach and teacher Mary Franke, this fun, pressure-free private session will allow young actors to experience "how we work" before registering for class. Simply mention this offer in your application or email us at info@actingstudiochicago.com to
set up a coaching session for your child and/or a parent phone consultation.
Tuition: $295
5 Weeks
Upcoming Classes
Thursdays, 10:30a-12:30p
Starts July 8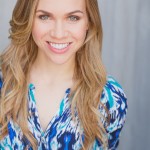 Mary specializes in working with younger talent!