SUMMER MUSICAL THEATRE GRADES 3-5: ONLINE
Young actors will experience the exciting variety and energy of the musical theatre world! Students will focus on acting, singing, dancing, and performing all at the same time! During this class, students will work hard and have fun as they-
Prepare, practice, and perform monologues
Sing solos from their favorite songs and musical theatre numbers
Learn exciting choreography
Use their imagination to create their own new and unique works
Danny Taylor and Mary Franke bring their extensive performance backgrounds to the online classroom. Danny brings his improv and storytelling experience, while Mary brings her dance and choreography background, giving the students the best of both worlds.
Students must have internet access, as well as a computer/cell phone/tablet with a working camera and microphone. We recommend that the student use a laptop or desktop computer to get the most out of the class, but it is not a requirement for registration.
If you or someone you know is curious about any of our online youth classes, we're happy to offer a free, 15 minute Parent Phone consultation to help however we can. This will give parents the opportunity to tell us more about their child, and to have their questions about our training answered.
Similarly, if you or someone you know has a child that's never trained with us before and would like to give it a try, we're happy to offer a free New Student Coaching Session. Working with youth acting coach and teacher, Mary Franke, this fun, pressure free, private session will allow young actors to experience "how we work" before registering for class. Simply mention this offer in your application or email us at info@actingstudiochicago.com to set up a coaching session for your child and/or a parent phone consultation.
Tuition: $295
5 Weeks
Upcoming Classes
Wednesdays, 10:00a-12:00p
Starts July 7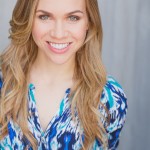 Mary specializes in working with younger talent!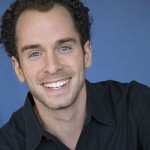 Danny Taylor brings his extensive experience as a performer to create a fun and dynamic acting class experience.