…A Conversation with Cole Doman
by Noah Glaser
In my interview with Cole Doman, I asked if – either during his time in school or at any point throughout his acting career – he had encountered a phrase that had stuck with him. A mantra or piece of advice that he finds himself repeating every so often, be it: on stage, on set, at an audition, or at home. Cole responded without hesitation :
"Hold on tightly, let go lightly."
This phrase was given to Cole by Audrey Francis, an ensemble member and teacher at The School at Steppenwolf, where Cole studied the summer after he graduated from Chicago College of Performing Arts at Roosevelt University, with his BFA in musical theater.
"Those words to me mean, really come in with the fire that you've anticipated. Really stick to your guns and live in your truth – but the second something changes or an opportunity presents itself, allow yourself the gift of letting go."
In the days following, I kept this phrase close. I did what I normally do with any great piece of text that I encounter – I obsessed over it. I used every trick in my "actor's magician kit" to personalize those words and find meaning in them for myself, before I could even begin to see the impact they've had on Cole and his career thus far.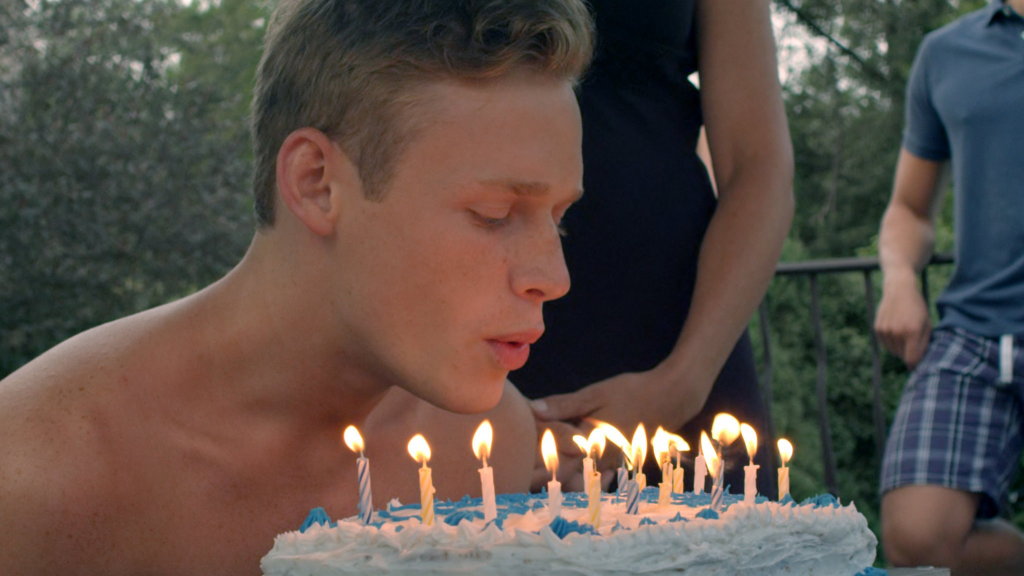 I imagined Cole back in 2015, after being cast in his first film, Henry Gamble's Birthday Party. The production was filmed before he graduated college, and before he took his first on-camera acting class (which was taught by the incredible Janelle Snow!). I put myself in Cole's situation: a young actor with no on-camera experience making his film debut as the title character. As I thought back to all the times I chose to "hide self-view" during zoom meetings this week, I couldn't help but ask Cole how he delivered such a strong performance while simultaneously overcoming the learning curve of acting on camera and being on set for the first time.
Cole talked about the safe and encouraging environment director Stephen Cone created, and how he was able to find a support system amongst the other young actors in the cast. During the unavoidable moments of self-doubt and nerves that came up while filming, Cole held on tightly to the thought:
"I was chosen to play this part. I was picked specifically because whatever I'm doing naturally is working…whether I know what I'm doing or not".
I hope I'll be able to hold on to Cole's words the next time I find myself nervous and stifling impulses. I hope I'll let go of my negative self-talk and take the space for myself to remember that I am enough. I hope to hold on to that comfort, and let go of whatever pressure I've put on myself to be "right". Maybe then I'll realize that whatever I'm doing already is inherently right, because I am right for the part.
Cole's work on Henry Gamble's Birthday Party sparked his passion for on camera acting. With the help and support of his agents at Gray Talent, Cole relocated to LA where he expanded his creative network and added shows like Modern Family and Sharp Objects to his resume. Eventually, Cole signed on to join the touring cast of Wicked, playing the role of "Boq" and traveling the country for a year.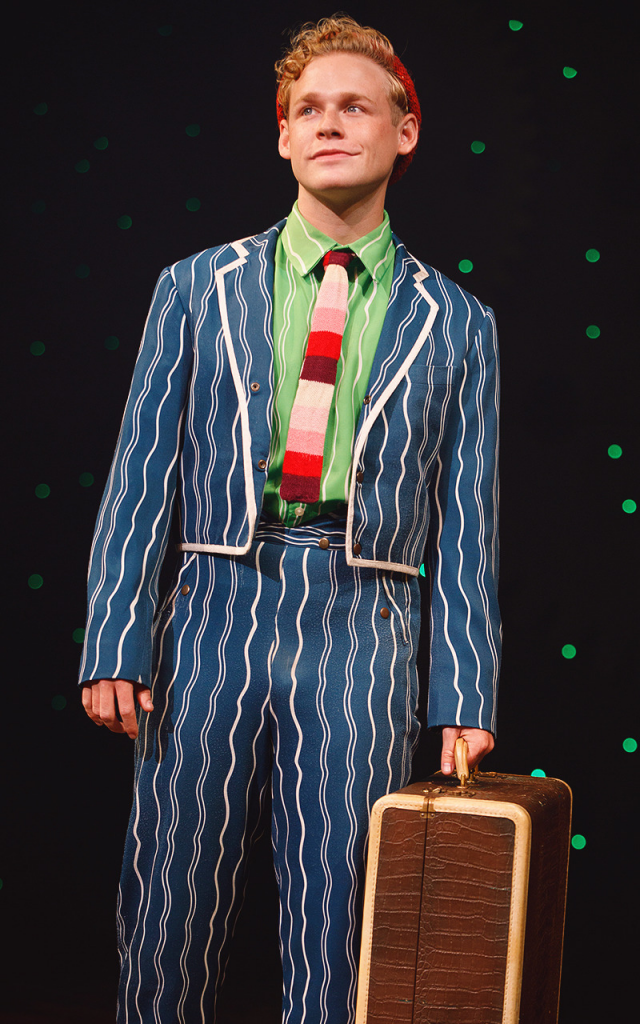 The rehearsal process Cole described for Wicked was unlike anything I could imagine. Working with only the stage manager and the dance captain, Cole was given two weeks and five music rehearsals to learn the show in its entirety. He described how the first time he ever acted or worked with anyone else in the cast was during his "put in", which is the one dress rehearsal newly added actors are given before their debut performance the same night. When asked about letting go of the pressure that accompanied replacing two time Tony award nominee Robin de Jesús, Cole held on tightly to his truth as an actor, explaining,
"There's no way I could do the role like him, simply because I exist different from him."
Cole also responded by sharing a lesson he learned from Jonathan Barry while at The School at Steppenwolf:
"If it doesn't say specifically in the text what a character looks like or how they present themselves onstage, then there's no reason you can't play that part. You are a version of that character, and there is a version of that world with you in it. Its up to the director to decide if your version is right for their vision"
In the days ahead, I will keep thinking about my conversation with Cole. I will continue to personalize and find my own meaning within the words his teachers shared with him, and he so graciously shared with me. I will work to find ways to both hold on tightly, and let go lightly.
I hope you too will work to personalize these words for yourself and apply them to your life, your career, and your artistry. As you find more truths and ideas to hold on tightly to, I hope you find similar patterns, beliefs and behaviors to let go of lightly.
Letting go is a gift and should be treated as such. Savor it. Accompany it with a deep breath, a big sigh of relief, and hold on tightly to that overwhelming feeling of release.
Cole and Director Stephen Cone were our guests for the ASC Webinar Series: Jammy Jams. Click here to watch a recording of Episode 7, hosted by Adria Dawn.