RENT OUR SPACE: AUDITION-REHEARSAL STUDIOS
Our theatre spaces are available to rent on a daily or hourly basis for a variety of events.
With six studio spaces and a spacious lobby, we can easily accommodate film, commercial, and theatre auditions. A monitor, tripod, and studio umbrella lights are sometimes also available. Kitchen access, wifi. Rent our space and your auditions will be held in a location in River North, close to agents, public transportation, and known to actors for 42 years.
If you are interested in renting our space, please give us a call to discuss availability, pricing, and the nature of your event. (Please note that due to our class schedules, your rental time includes set-up and take-down- plan accordingly.)
***Once you reserve space we require a 50% deposit. If the reservation is canceled with more than 48 hours of notice, half of the deposit (or 75% of the total is refundable). If the reservation is canceled within less than 48 hours the 50% deposit is not refundable. The balance is due on the first day of the rental.
If paying by credit card a 3% surcharge is added to the fees.
Our Spaces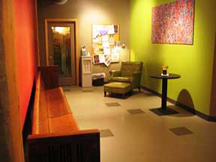 Our lobby can be used as a waiting room for auditions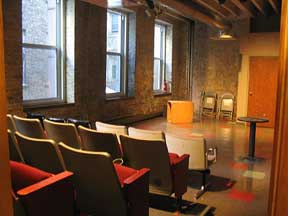 Theatre 1 seats approximately 20-30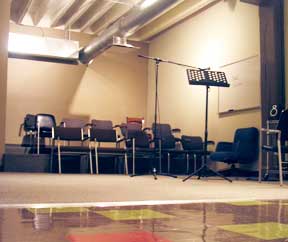 Theatre 2 is also known as "The Middle Room," well, because it is in the middle of our space! It holds approximately 20-30.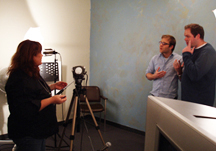 Our On-Camera Classroom seats approximately 15 people comfortably. Monitor, TV, and lights can be available on request.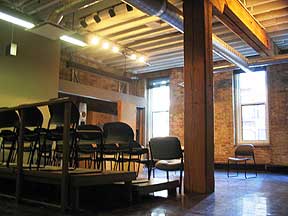 Theatre 3, also known as "The Purple Room" is the largest of our 3 studio spaces. It can be configured in several different ways to accommodate approximately 20-50 people.