GETTING STARTED IN THE BIZ
Getting started as an actor in Chicago can be intimidating. Whether you're new to Chicago or new to the business in general, it sometimes feels like everyone else knows something you don't. Where do you find auditions? Are your headshots professional? Do you need an agent? How would you even get one?
Led by industry professionals who can give you the real deal, but who also won't be jerks about what you don't know, this workshop will take out the guesswork and answer your questions. Questions like:
What makes a good headshot?
Who are the top headshot photographers in town?
What kind of headshots do I need?
How much should I spend?
Who are the agents and casting directors in Chicago?
What do they do, exactly?
How do they help me get work?
What do I do for them?
Do I really need an agent?
How do I get one?
What makes a proper cover letter?
Where do I find audition notices?
What do I need to prepare for a Theatre/On-camera audition?
What kind of work can I get as an actor in Chicago?
How do I make ends meet until I catch my big break?
Tuition: $50
Upcoming Classes
Sunday, 1:00p-4:00p
Starts August 4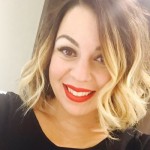 Talent agent extraordinaire, Marisa, the owner of prestigious Paonessa Talent, is here breaking down the biz at ASC!