NEW STUDENT SEMINAR FOR ADULT ACTORS
In this lively seminar, actor, director and faculty member Kurt Naebig talks about the job of the actor and the process of auditioning. He introduces students to Michael Shurtleff's Guideposts--the common language we use at ASC. These useful tools help the actor with script analysis and lead to active, personal, relational choices. The material from this seminar is required for all new students.
If you are interested in attending the seminar, but are not registered for a class, there is a $10 fee to attend. If, after the lecture, you decide to register for a class, the $10 fee will be applied to your tuition. The class is free for all students registered in one of our ongoing classes.
Tuition: $10
Introduction to The 12 Guideposts
Upcoming Classes
Sunday, 1:00p-4:00p
Starts July 8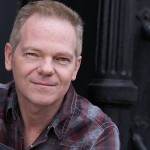 Kurt, a Juilliard grad, brings his 25 plus years worth of experience to his energetic and engaging classes.