Acting Studio Chicago offers two scholarships per term to kids and teens looking to begin or further their acting training with us.
At ASC, we believe acting skills are life skills. We feel strongly that our youth acting classes provide a safe space for children to hone their communication skills, practice collaboration techniques, engage their imagination, and gain self-confidence.
We are committed to inclusivity and realize the importance of accessibility. The ASC Youth Performers' Scholarship is intended to help remove any and all barriers for kids and teens who are interested in taking our classes and gaining these valuable life skills. ASC is committed to awarding at least one scholarship slot each term to a BIPOC youth.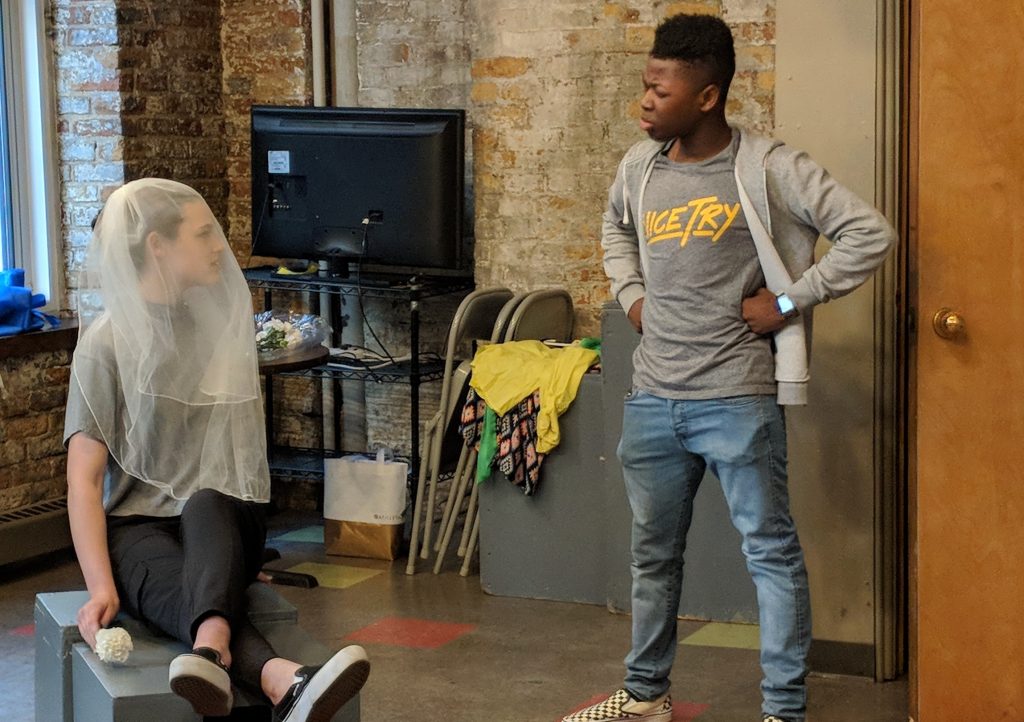 ---
Winter/Spring 2024
Applications Open: January 8th, 2024
Check Back Soon For More Information!
Winter/Spring classes begin the weekend of February 24th-25th, 2024. We will be offering two full scholarships for the session. After the application period has ended, we'll review each submission and reach out with further information. If we're unable to offer a youth scholarship at this time, we highly encourage you to apply again for a future term!
---
We look forward to reviewing your submission and learning more about your young performer, their goals, and their interest in our classes.
If you have any issues or further questions, please don't hesitate to give us a call at (312) 527 – 4566 or email us at info@actingstudiochicago.com.