You've taken your fair share of classes, you have some performance experience under your belt, and you're finally ready to take the next step in your acting career: getting an agent!
Before you begin submitting, follow these 5 steps in order to set yourself up for as much success as possible!
---
5) Do your research
All agents and agencies do similar things to help their actors get work. However, each agency has its own feel, personality, and way of conducting business that might be better suited to some actors than others.
Think of it like buying a car. All vehicles will ultimately get you where you want to go. However, the ride might be a little different based on the car you choose. A fast, shiny, fancy, new sports car and a used, reliable, SUV each have their own pros and cons, and attract different buyers because of it. It's up to you to do your research and figure out what appeals to you, as well as what you want and need most out of the car you're buying. The same principle applies to agencies!
Before you begin submitting, spend some time on each agency's website. Read up on the people who work there. Take time to look over their roster, and try to get a better understanding of their agency as a whole.
Know someone represented by an agency you're interested in? Reach out to them and ask about their representation experience! If this friend is a trusted colleague, ask them to put a good word in for you next time they speak to their agent. A personal recommendation can go a long way!
Examples of things to consider and questions to ask when researching agencies

What is your actor to agent ratio?
Are your actors represented by the entire team, or do they just have one point agent?
Is your agency SAG/AFTRA franchised?
How long is your standard contract agreement, and are you exclusive?
Remember, an agency can never ask you for money. Steer very clear of any "agency" that asks you to pay them upfront!
4) Get Professional Headshots
Other than good training, a quality headshot is one of the most important career necessities an actor should invest in.
You don't necessarily need professional headshots when submitting to agencies. However, anyone who is serious about becoming a working actor will need a quality headshot before they can start auditioning.
You want your headshot to convey something about you and your personality. You want people to look at your photograph and say, "Wow! I want to meet this person!" Because, after all, your headshot's job is to get you in the room.
If you're looking to get headshots, be sure to check out this list of Chicago Headshot Photographers. Browse the headshots on their website to get a sense of their work and find what you like.
3) Spruce Up Your Resume
A well-formatted resume, crafted with thought and care, is something you should be proud to put your name on…and is something that should look professional enough for an agent to put their name and logo on too!
Your resume is a written snapshot of you as an actor. It should show off your previous acting experience, your training, and any other relevant skills or experiences you feel set you apart. Before you begin submitting your resume to agents, make sure your resume formatting is correct and follows industry standards.
Remember, agents are not only looking to get a sense of your acting skills, they're also looking to gauge your level of professionalism. The actor/agent relationship is a business relationship first and foremost. Agents not only need to know that you can act, but they also need to feel confident that you'll present yourself and their agency professionally on auditions and on sets.
Not sure if your resume is up to par? Check out this comprehensive guide to resume formatting, which has all the information you'll need to ensure you present yourself as professionally as possible on paper.
2) Brush up on your small talk
Agents who are interested in learning more about you after your initial submission will most likely set up an in-person meeting – whenever that is safe and feasible to do again! This will allow the agents to get a better sense of you as a person. It will also help them gauge what you're energy is like in the room, and see if there is potential for a working relationship between you and their team.
Remember, all agents seek actors who are authentic in themselves and their relationships. Actors who are authentic in person also tend to be authentic in their work!
As with any "job interview", you should be ready to talk about yourself. Do some self-reflection in order to help you feel as prepared and excited to talk about yourself as possible!
Example questions to journal about and help you brainstorm!

"Tell me about your acting journey so far, and what inspired you to pursue this career"
"What type of work are you most interested in doing? Film/TV/Theatre? Why?"
"What media most excites you right now? What's one TV/Movie/ you could see yourself acting in right now?"
"What are your goals for the future, and how do you hope your agent can help you achieve them?"
1) Let them meet you through your work
Almost all agencies will ask that you share a monologue with them in order to get a better sense of your work.
As with all acting, but especially this type of "audition", the most important thing is that you bring as much of yourself to the material as possible.
Remember, agents aren't watching your monologue in order to cast you in a play; they're watching it in order to learn more about you. Let them get to know you through your work!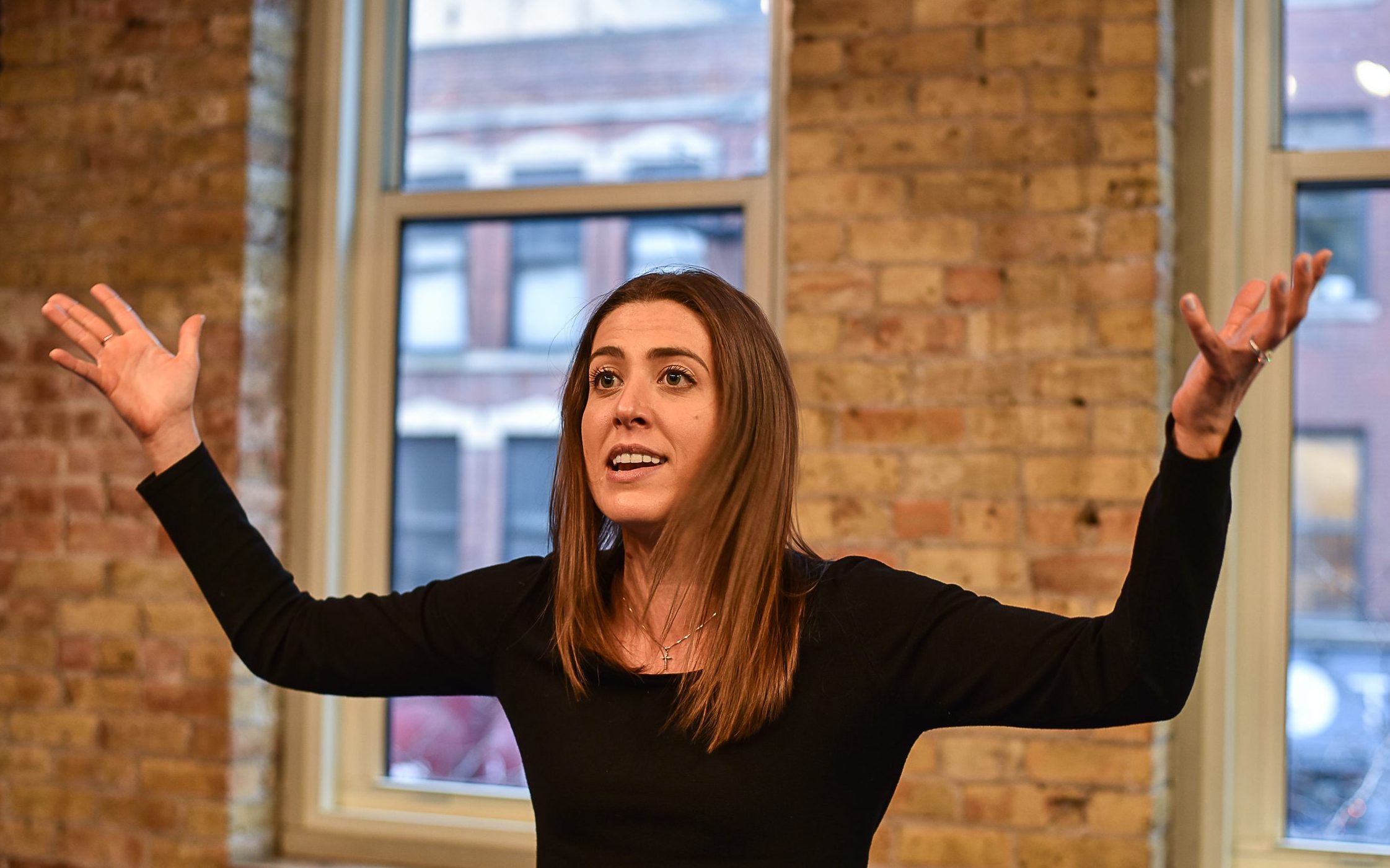 Finding a monologue that you love and that shows you off well is no small feat. If you need help, check out some of these resources on finding and performing monologues!
---
While signing with an agent can certainly help you further your career, it's not the only way for actors to get work…especially in Chicago!
Actors always have the option to self submit to casting directors, theatre companies almost always hold general auditions, and websites such as League of Chicago Theatres are great places for non-union talent to get work and build their resume.