By Sylvie Sadarnac
Last December, in this very blog, Elohim Peña described how a dozen or so of us decided to form a post-Acting Studio Chicago actors' group. We had all studied under Janelle Snow and wanted to continue setting goals, broadening our training, and generally supporting one another. It's titled "3 Benefits Of Being Involved In An Actor's Group".
Eighteen months after we started Beyond Janelle, our group is going strong. We still host workshops every two- to three- months — the most recent being a workshop on Physical Comedy for the Small Screen, taught by Micah Philbrook at Second City.
We are fortunate to be part of a group of people that gelled well together, from the first class with Janelle, to the last — and beyond. We have created a sacred, safe place, where all of us are free to experiment and push ourselves. The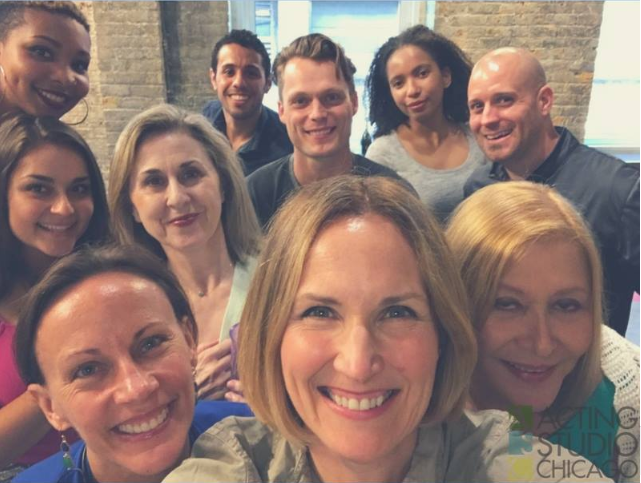 excitement of being able to "play" together and learn new skills at regular intervals is rewarding and valuable for each of us.
But keeping the group going takes work. It requires discipline and focus. And a knack for (or obsession with, in my case) organization. If you have what it takes, you can sustain your own group for as long as there are topics to study.
To keep an actors' group alive, you need to:
1. Identify one or two individuals in the group who like to organize and manage.
 You need a point person to coordinate everything: Someone that can guide the group and identify topics, select instructors, create calendar doodles, find the right space, finalize details, and collect the money.
In our Beyond Janelle group, one of us (okay, me) is notoriously focused on process. But there are two other actors who are happy to get in the driver's seat when needed.
2. Poll your members regularly to find out what they want to study next, and with whom.
The success and durability of an actors' group depend on making sure the topics you offer are relevant to your group. Beyond Janelle is diverse, both in age range and backgrounds, and it is important to constantly assess what people would like to workshop next. We conduct regular doodle surveys to gauge interest and ask what each individual's learning goal is at that time.
3. Make the process easy, and time-friendly.
The onus is on the coordinator to make sure that information flows smoothly to the group. Use Zelle or PayPal/Venmo to create one-point of payment to the instructor, while your coordinator is responsible for gathering each participant's contribution. Do not send unnecessary emails, but make sure to offer a platform where willingness to share both ideas and resources is never in doubt.
4. Keep the cost affordable and sensible.
The workshops you host in your group should not break the bank. Establish early on what is acceptable to the group in terms of cost, and make sure the instructors you approach are in the ballpark as soon as you start talking. The more participants to any given workshop,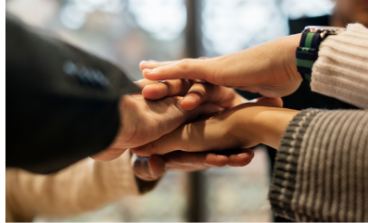 the cheaper the cost, so "it is imperative to find topics that appeal to the largest number of members in the group.
5. Keep it fun and complementary to your multi-week classes
An actors' group does not replace multi-week-long classes at a learning centre like Acting Studio Chicago. But it certainly helps target specific areas that you might want to spend more time on, or that simply you do not have the time or means at that particular point in which to invest a full eight weeks.
"Beyond Janelle" has helped energize us, has kept us on our best-acting toes and has seen us grow – both as actors and as members of a very special tribe. You can't put a price on that.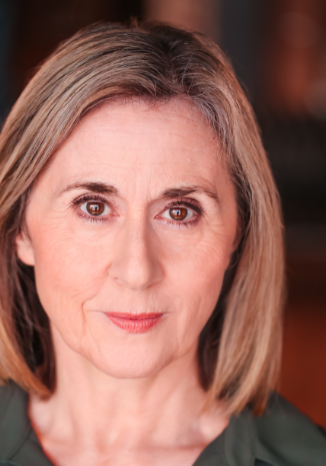 Sylvie Sadarnac is a Chicago-based actor. She appears on Amazon's series Patriot as recurring character Detective Lucie Prüm-Waltzing. www.imdb.me/sylvie.sadarnac.