Janelle Snow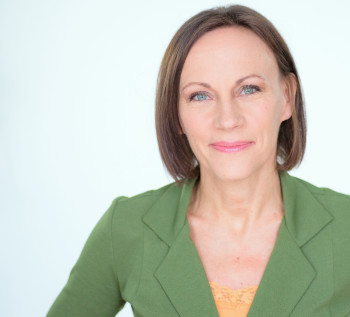 Janelle Snow is graduate of Northwestern and Harvard Universities and has been active in the Chicago acting community for over two decades, appearing on stage at the Goodman, Steppenwolf, Victory Gardens, American Theatre Company, Chicago Dramatists, Eclipse Theatre, Circle Theatre and more, picking up multiple Jeff nominations and awards along the way. She also trained at Second City and iO and has studied with Uta Hagen and F. Murray Abraham.
Her on-camera work includes recurring roles on Chicago Med and Chicago Fire, as well as appearances on Boss, The Beast, E/R, Early Edition, and Turks, in the films Gardening at Night, Stage Four (Best Actress Nomination from the Midwest Independent Film Festival) The Watcher, New Port South, Death of a President, and the award-winning comedy short The Widower. Upcoming projects include the featre Noise & Color and the webseries Brothers from the Suburbs.
A proud member of Actors' Equity and SAG-AFTRA, she's also appeared in numerous commercials and industrials. Janelle worked in casting alongside Jane Alderman for several years and teaches On Camera and Professional Preparation at The Theatre School at DePaul University and the Chicago College of Performing Arts.
Classes

Ace your on-camera auditions!

Nail Your Audition in 2 Mediums!