Ann Filmer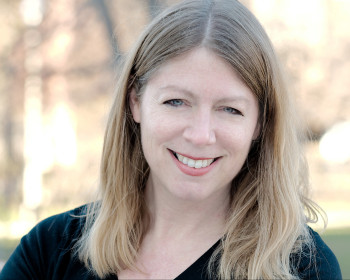 Ann is a director and choreographer with a passion for new work. Originally from San Jose, California, she fell in love with Chicago at first sight in 1993 and never left. 

Since then, she has directed over 40 productions in Chicago, half of those being world premieres, at such theatres as A Red Orchid (Brett Neveu's Eric LaRue), Shattered Globe (House of Blue Leaves), Live Bait, Stage Left (David Alan Moore's In Times of War and Mia McCullough's Spare Change), Porchlight, Prop Thtr, The Aardvark, and Emerald City. She also has directed for Northwestern, NIU, DePaul, UIC, Circle Theatre in Forest Park (Susan Hahn's Golf), William Inge Theatre Festival in Kansas, and 29th Street Rep in New York. 

She was the 2004-05 recipient of the Michael Maggio Directing Fellowship at the Goodman Theatre where she directed David Mamet's Almost Done, Reunion, and Dark Pony. In 2001 she received an After Dark Award for her direction of John Green's The Liquid Moon at Chicago Dramatists.

Ann was the Associate Artistic Director of Writers' Theatre in Glencoe for three years and served on the board of the League of Chicago Theatres. While Producing Director of Chicago Dramatists from 2000-2004, Ann co-produced the National Showcase of New Plays 2004. She is the editor of "New Plays from Chicago" Chicago's first-ever anthology of new plays and the creator and Artistic Director of Chicago's Estrogen Fest.
Ann founded 16th Street Theater in September 2007 thanks to the North Berwyn Park District and Joseph Vallez. For 16th Street Ann has developed and directed the world premieres of Rohina Malik's Unveiled, Susan Hahn's The Scarlet Ibis, Will Dunne's The Ascension of Carlotta, Robert Koon's Menorca and Tony Fitzpatrick's This Train which enjoyed a sold-out, critically-acclaimed remount at Steppenwolf's Garage Theatre. She also directed the Jeff-Nominated Kita y Fernanda by Tanya Saracho, Anna Deavere Smith's Fires in the Mirror and Brett Neveu's The Last  Barbecue.