Jerry Kernion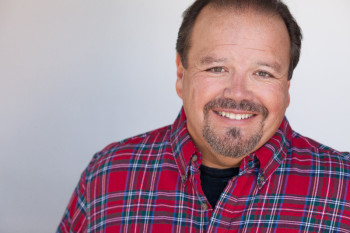 Jerry Kernion is an award-winning actor/director/writer/ producer that just finished a successful run at The Broadway Playhouse playing Col. Tom Parker for the fourth time in the prequel to MILLION DOLLAR QUARTET called HEARTBREAK HOTEL. His over fifty television appearances include recurring and guest starring roles on CHICAGO FIRE (NBC), REBEL (BET) created by John Singleton and working opposite Giancarlo Esposito, MAD MEN (AMC) opposite Jon Hamm, and the role of Bobby Corso on GREY'S ANATOMY (ABC) which was chosen for Guest Star Emmy consideration by the shows' creator Shonda Rhimes. He was also a series regular on John Landis' television series CAMPUS COPS, the first single camera comedy series on USA Network. On the big screen he can be heard as Mr. Henry Fenner in THE PRINCESS AND THE FROG and be seen starring alongside John Savage and Michael Gross as the lovable barfly Hutch in the award-winning Indie feature LAST CALL AT MURRAY'S. He has done two shows as a lead clown with Cirque du Soleil and performed around the world as a member of The Reduced Shakespeare Company for the last 15 years.
As a director, writer and producer, Mr. Kernion has worked across genres directing and producing commercials, film, theatre and even a live to tape multi-camera shoot of a play for a DVD release. SPEED RELATIONSHIP-ING, a short film which he wrote, directed and produced, won the Grand Jury Award at the 2008 Dances With Films Festival. He is a two-time Los Angeles Ovation Award nominee for his work at The Garry Marshall Theatre in Los Angeles.
After graduating with a B.F.A. in Acting from Ohio University, Mr. Kernion continued studying in New York and Los Angeles under Uta Hagen, Howard Fine and many others. He is a graduate of Lincoln Center Theatre's Directors Lab West and the Royal National Theatre where he studied under Toby Jones, Fiona Laird, Patsy Rodenburg and Ian McKellan.
Testimonials
<
"Jerry Kernion's (Instructor - Nail The Guest Star Audition Workshop) vast knowledge of the industry is exactly what Chicago needs. His empathy coupled with a pragmatic coaching style engages the actor to get out of their own way and deliver. Despite being a day-long workshop, the time flew by. Jerry's 30+ years in the business is an incredible asset for local actors. I highly recommend this class."
— Diane Sintch
>