Jerry Kernion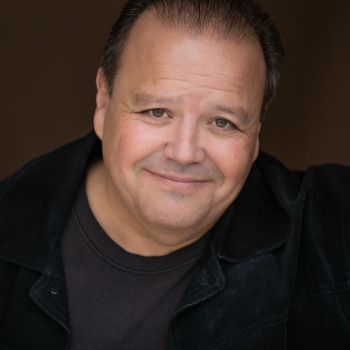 Jerry Kernion is an award-winning, New York based actor/director/writer/producer that most recently
shot a role in the first film shot post-pandemic for Hallmark called ONE ROYAL HOLIDAY. Previous to that he appeared as Ray Shoals on FBI on CBS as well as over fifty television appearances including recurring and guest-starring roles on CHICAGO FIRE (NBC), REBEL (BET) created by John Singleton and working opposite Giancarlo Esposito, MAD MEN (AMC) opposite Jon Hamm, and the role of Bobby Corso on GREY'S ANATOMY (ABC) which was chosen for Guest Star Emmy consideration by the show's creator Shonda Rhimes. He was also a series regular on John Landis' television series CAMPUS COPS, the first single-camera comedy series on USA Network. On the big screen, he can be heard as Mr. Henry Fenner in THE PRINCESS AND THE FROM and can be seen starring alongside John Savage and Michael Gross as the lovable barfly Hutch in the award-winning Indie feature LAST CALL AT MURRAY'S. He has done two shows as a lead clown with Cirque du Soleil and performed around the world as a member for The Reduced Shakespeare Company for the last 15 years.
As a director, writer and producer, Mr. Kernion has worked across genres directing and producing commercials, film, theatre and even a live to tape multi-camera shoot of a play for a DVD release. SPEED RELATIONSHIP-ING, a short film which he wrote, directed and produced, won the Grand Jury Award at the 2099 Dances With Films Festival. He is a two-time Los Angeles Ovation Award nominee for his work at The Garry Marshall Theatre in Los Angeles.
After graduation with a B.F.A. in Acting from Ohio University, Mr. Kernion continued studying in New York and Los Angeles under Uta Hagen, Howard Fine and many others. He is a graduate of Lincoln Center Theatre's Directors Lab West and the Royal National Theatre where he studied under Toby Jones, Fiona Laird, Patsy Rodenburg and Ian McKellan.
Classes

Rock your next big audition! Jan 22 & 23, 2022