Natalie Duke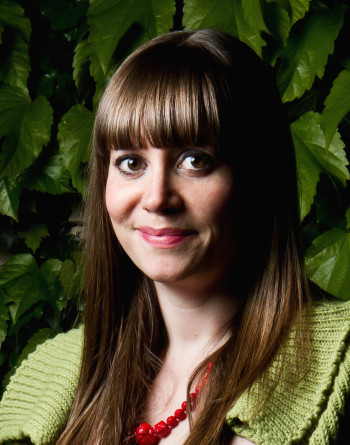 Natalie Duke began her voice acting career as a child, recording commercials in various Chicago studios whenever her parents could force Natalie's nose out of the book she was reading. Natalie's young announcer voice could be heard on spots for big-name companies like McDonald's, Payless, Chex Cereal, Embassy Suites Hotels, etc., and she even lent her singing talents to Gatorade's famous "Be Like Mike" campaign with Michael Jordan. As an adult, Natalie's discovery that she could combine her passion for books with her voice acting career enthusiastically sparked her new life as an audiobook narrator. Now more than 70 books in, Natalie has contributed her voice to titles in almost every genre of fiction that exists, with a little bit of non-fiction thrown in as well. Natalie has worked with most of the major book publishing companies, as well as a wide variety of independent authors. Natalie is extremely excited that she gets to share her love of audiobooks with other actors just as eager to learn about them.
Natalie has a professional home studio where she can record any time day or night, but when she wants to escape her cave and be around other humans, she also has access to record from ARU Chicago, a state of the art recording studio in downtown Chicago. The technical education she received from the brilliant sound designers at ARU has proven invaluable to her career.
If you haven't listened to one of her audiobooks, you may have heard Natalie on various advertising campaigns for companies like Kellogg, Flintstones Vitamins, McDonald's, Sears, Laughing Cow Cheese, Safeway, Alka-Seltzer, Potbelly, Purina, Kmart, Famous Footwear, Nationwide Insurance, DeVry, KFC and most recently for Naked Lunch Meats. Natalie is a proud member of SAG-AFTRA (since 1988), and the Audio Publisher's Association, and is represented by the brilliant women at Stewart Talent. You can find all of her audiobook titles on Audible.com.
You can hear Natalie at www.natalieduke.com
Testimonials
<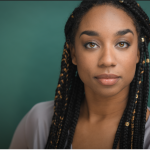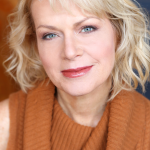 Natalie (Duke — The Business of Audiobooks: How To Build A Successful Career In Narration: Online) has an infectious, positive, and fun demeanor in class. She is kind and funny and wise in her feedback and always made us laugh and smile throughout class with her spot-on observations. She also generously shared industry knowledge as it pertains to the world of audiobooks and I 100% believe her when she says she is there for us as a sounding board or to answer questions even after class has concluded. I feel like I have met a wonderful and trusted new mentor in this field that is so unknown to me, and I am so grateful for her expertise and sharing spirit in this competitive niche of VO work.
— Laurie Carter Rose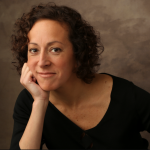 Natalie (Natalie Duke - The Business of Audiobooks) is delightful and so knowledgeable…she provided us with a ton of very helpful information. She spent a lot of one on one time giving good constructive feedback and answering all of our questions.
— Tricia Rogers
>