Noah Glaser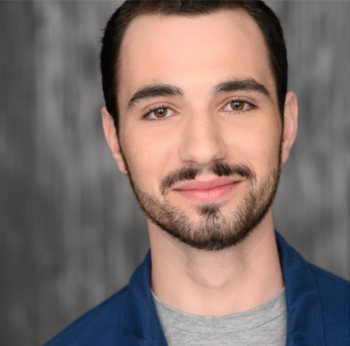 Noah was born and raised in Los Angeles and has been calling Chicago home since 2015. Noah holds a BFA in Acting from The Theatre School at DePaul University and has a passion for theatre for young audiences, new and devised works, and physical/movement-based storytelling. Favorite past credits include Growing Up Blue (Dir. Shade Murray), Junie B Jones is Not a Crook (Dir. Krissy Vanderwarker and Devon de Mayo), and Call of the Wild (Dir. Ian Frank).

Noah also has extensive training as a wigmaker and makeup artist. His work was seen onstage in She Kills Monsters (prosthetic designer), as well as in New York in the US premiere of the opera, Das Wunder Der Heliane.

Noah has been fortunate enough to help teach makeup courses, wig-making workshops, stage combat classes, and courses in audition and professional preparation.

When Noah's not answering the phones or blogging at ASC, he can be found wearing tie-dye and hanging out with his dog/best friend Pixie.