We're excited to have Esteban Andres Cruz join us at Acting Studio Chicago to teach Applied Viewpoints! We asked him a few questions about his experience and his teaching style.
When did you decide to become an actor and where did you get your training?
Acting wasn't much of a choice – it came upon me, as they say. I was one of those-performing-from-the-womb types. My first play was at Village Players in Oak Park, when I was 5 years old. I played Ignorance. I was great at that role. I grew up in Cicero and I had some classes with Tom Rusnak, who went to school with all those guys at ISU back in the 70s.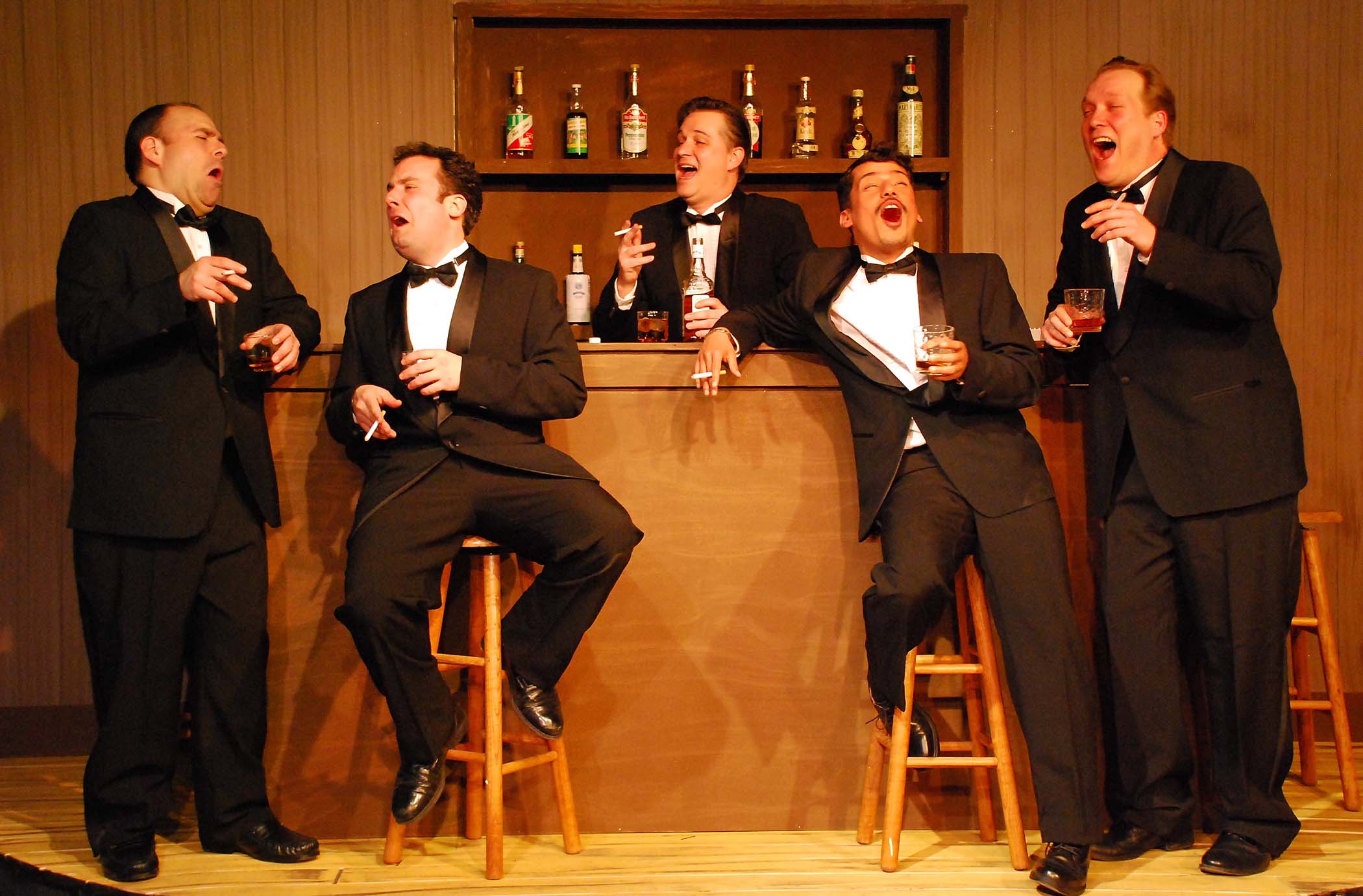 I saw Gary Cole, John Mahoney and Rondi Reed in Death and the Maiden when in high school. I got to work scenes from that show. How we got away with that, I don't know.  Seeing these great performers is one of the blessings about growing up in Chicago. I trained primarily as a dancer and a singer; Vagonova & Cecchetti Ballet and modern. I was a steeped in Taylor-Graham technique and later Limon and Horton and offshoots of Cunningham.   I danced with the Cincinnatti Ballet and all over Chicago and the burbs. I was a company member with Hedwig Dances and with RTG Dance for seven years. I sang German Lieder and trained in opera in the Fine Arts building. I also sang jazz in college and had the privilege of singing with Von Freeman at the New Apartment Lounge on the South Side up until his passing about 5 years ago. I am a graduate of iO in Chicago, studied under TJ Jagodowski, Susan Messing and at the School at Steppenwolf. I had Sheldon Patinkin, John Berry, Michael Patrick Thorton, K Todd Freeman, Kimberly Senior and my divine light; Alexandra Billings. Alex taught me Viewpoints. She also taught me a great deal about loving myself as an artist and as a human. I studied in LA with Lesley Kahn, television comedies and took commercial classes and workshops and on camera with Robert D'Avanzo and I danced at Edge studios and the Sweat Spot with Ryan Huffington.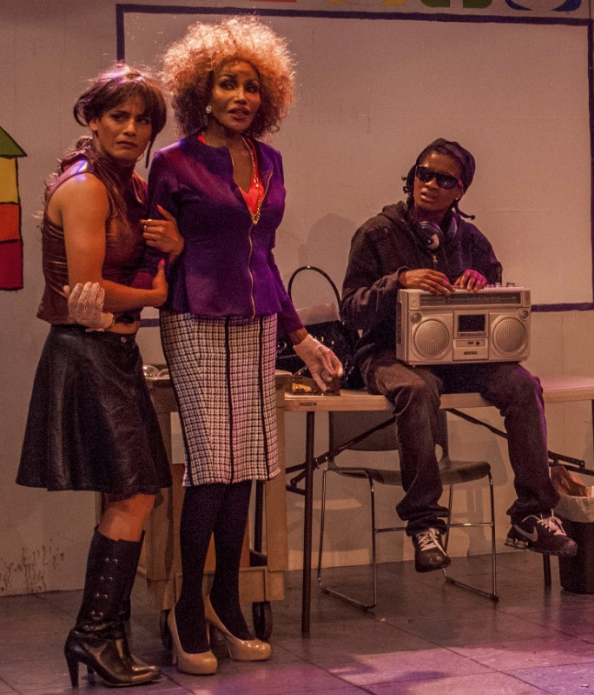 I was called in for my first Stephen Adly Guirgis play back in 2003; Our Lady of 121st Street. This was the first time I was called into Steppenwolf. I didn't want to mess it up, so I started taking acting classes. I met Anderson Lawfer and we ended up doing two shows in a row and created so much magic together. It was at this time when I got seriously bit by the theatre bug. I didn't get the Steppenwolf part but when I saw the actor that did, (Eddie Martinez-he was fantastic!) I saw that he had trained at iO and I thought, "Yeah, I could use that skill." So that's when I joined iO.  I took classes and stayed there for almost 3 years. I repeated the whole process multiple times because I really wanted to understand how an actor could be so free with their thoughts and open to their environment. That was very important to me in my acting.
What is your personal philosophy

about

approaching the craft of acting?
Love and Empathy. That's my personal philosophy on life and I feel like our art should be no different. If our trade is to convey human beings honestly and with integrity, then our product is empathy. That is the product of our business, this show business. I'm never interested in seeing an actor act nor am I interested in seeing you work up there. I want to see a human being, and that human being simply living on stage.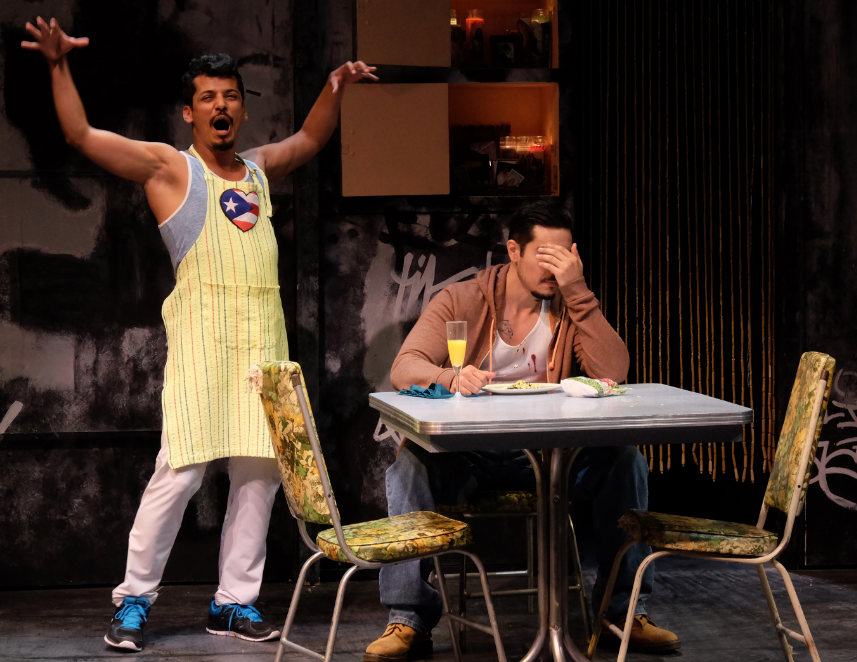 I know-there're all kinds of styles and some are more performative than others. It's my assertion that modern audiences would like to see the illusion of realism. Just like film acting. Make me believe you. Don't show me how clever you are or how you were taught the "correct" way to do things. Show me your blood, your life, your passions, your sorrows, your joys. What are your dreams? What do you mourn? Show me the depth of your humanity, give me a spiritual strip tease.
What inspired you to become a teacher?
Seeing students find their voices and claim their power. To have an artist realize, and right in front of you, that everything they need, they already have. That magical moment when someone can see their own development and consequently, their growing confidence. I love to see students get hungry and ready to attack their next role.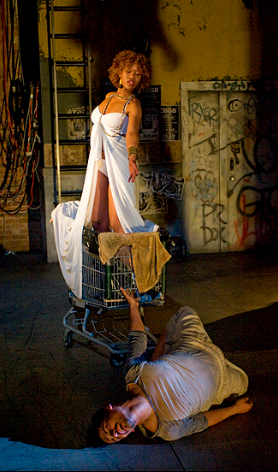 That's exciting. That fire. And there are a million discoveries, like how powerful a tool acting can be and how we are all composed of magic. And you know, realizing our superhero powers and usually how closely related they are to our mistakes. They're usually just gifts we have yet to unpack.
What is Applied Viewpoints and why is it an important tool for the actor?
I am so glad you asked! Applied Viewpoints is basically an actor's guide to viewpoints philosophy. Viewpoints is a tool used mostly by directors and it's usually not to benefit the actor in her daily grind. There were no "reps" for Viewpoints, like there are for Meisner and other techniques. I wanted to be one because I think it's incredibly valuable. It's great when we are all in a group and working in lanes and doing open work. AV begs the questions, "How do I engage myself more physically when approaching a character? How do I apply these principles to my acting, my work with my scene partner and my performance? How do these principals inform my daily life?"
What's a fun fact about you?
TWO FUN FACTS: I shook hands with Angela Lansbury a couple years ago and was amazed at how incredibly soft they were. I told Phylicia Rashaad I'd be happy to carry her garbage for her when she apologized for not holding the door for me.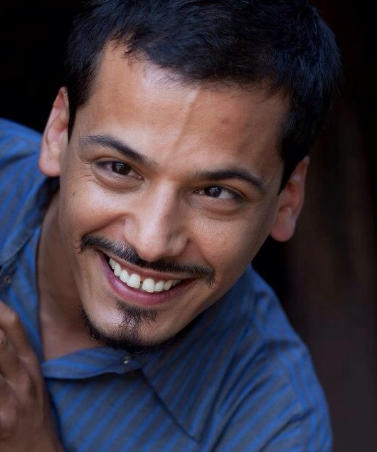 Esteban Andres Cruz has taught, coached and been an "Ensemble Doctor" in Chicago, Los Angeles and San Diego.  A singer, an improviser and former professional ballet and modern dancer as well as choreographer, Esteban has a very diverse background as a performance artist.  Want to find out more about Esteban? Check out his website.
Interested in signing up for Practical Viewpoints with Esteban? Sign up HERE!