K5-2ND GRADE: ACT & AUDITION
This dynamic class is great for young actors who want to have fun, be challenged, and learn the art of both stage and screen acting. Whether you just signed with an agent or are interested in getting started, this acting class teaches confidence, risk-taking, cooperation, and problem-solving skills, all the while having fun!
Concentration on acting technique & ensemble building through improvisation and imagination exercises.
Body and voice exercises, to help young actors tell a story
Focus on camera technique: how to slate, the interview process, basics of commercial auditioning, and what it takes to be a performer.
*Class Size: Minimum of 6, Maximum of 12 Students
This class is designed to be repeated.
Tuition: $295
5 Weeks
Upcoming Classes
Saturdays, 1:00p-3:00p
Starts March 2
NO CLASS SATURDAY, MARCH 16th - St. Patrick's Day Parade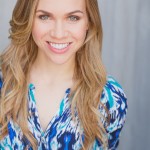 Mary specializes in working with younger talent!