Deciding when to join the actor's unions is an important step for every performing artist. Whether it's going Equity or joining SAG-AFTRA, the question of if and when you should start paying dues is an important step in the process of becoming a professional actor. It can be a little confusing as to whether or not it's a good idea at this point in your career.
Luckily, one of our wonderful Camera instructors,  Janelle Snow has some insights that can be helpful.
On SAG-AFTRA:
"As far as SAG-AFTRA is concerned, my mindset is to embrace it when it happens…most actors start out doing non-union on-camera gigs, but when you do so, you have little to no protection regarding your work hours, safety, timely payment, reuse of your image, etc., so you have to be more mindful of what you're saying yes to. When you do get offered employment under a union contract, I say go for it and CELEBRATE!! (Unlike L.A., right now actors in Chicago can't earn their SAG card by doing background work.) You're now among the "best in the biz" – the club virtually all of the on-camera actors you admire or emulate are in! You now have a team of advocates that will fight for fair wages, safe working conditions, etc. for you and you'll have access to a good number of perks (free classes, here in Chicago a fabulous resource center for networking, self-taping, etc., screenings and screeners, the list goes on!)."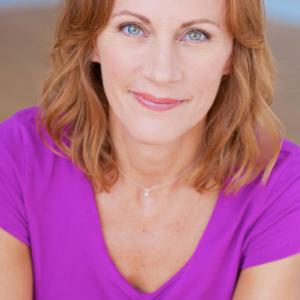 On Equity:
"When it comes to Equity versus non-equity work in Chicago, the reality is that there's more of the latter than the former, so most actors who plan to live and work here put off joining AEA as long as possible. (*As opposed to those who plan on heading to NYC, where that membership card grants valuable audition access.) And as opposed to union versus non-union on-camera work, there is not necessarily a qualitative difference – some of the best and bravest work on stage is done in small, non-equity houses. And non-equity actors are allowed to work a limited number of contracts on Equity stages, so you can work side by side with veteran performers. So in essence, my mindset is to slow roll it .
Here's what you need to know about both unions:
There are two essential unions for professional actors.  Actors' Equity Association (AEA), Screen Actors Guild and the American Federation of Television and Radio Artists, (SAG/AFTRA).  Both unions have a one-time initiation fee, plus annual dues, which are calculated based on your earnings under that union's jurisdiction.  When you join the union you are no longer allowed to take a non-union role.
Actors' Equity represents over 40,000 theatre performers and stage managers. The way you become a member of AEA is:
Auditioning for and being hired on an Equity contract;
Being a member in good standing of another performers' union for at least one year and supplying proof of work under their jurisdiction.
Going through the Equity Membership Candidacy Program which allows you to join Equity if you have completed 50 weeks at an Equity theatre which offers the Candidacy program.
Once an AEA actor, you're limited to performing in shows that offer Equity contracts. You can audition for a non-Equity theatre, but if you are offered a role the theatre must negotiate an agreement with Actors' Equity, usually a guest contract or a Special Appearance contract.  Under an Equity contract, a lot of benefits are available to you. Theatre companies must pay you a minimum salary, and there are rules and guidelines that productions must follow to guarantee safe and clean working environments.
For auditions, union members can attend Equity-only auditions.
Also, Equity members are eligible for health insurance.     

There are 3 ways to become a member:
Get offered an Equity contract.
Be a member of a sister union.
Go through Equity Membership Candidacy.
Fees:
The initiation fee is $1600.
Basic dues are $172 annually.
Working dues are 2.375% of gross earnings under Equity contract.
The multitalented Charles Andrew Gardner began his journey to becoming an Equity member a few years before he actually officially joined by becoming an EMC candidate.
"As a member of SAG-AFTRA, I was already accustomed to the feeling of professionalism that comes with being a part of the union — so in 2015 I decided it was time to take that leap in my theatre career. I joined the EMC program, and over the next 2 years, I continued building my resume and more importantly, my confidence. In 2017 I officially joined Equity with Paradise Blue at Timeline Theatre Company."
The Equity Membership Candidate Program is designed for actors and stage managers who want to credit theatrical work in certain Equity theatres towards eventual membership in Equity. 25 creditable weeks at any participating theatre will make you eligible. Read more about it here.
SAG-AFTRA is organized into three governing divisions, and each division is governed by its own Rules of Procedure. Essentially SAG negotiates and enforces collective bargaining agreements that establish equitable levels of compensation, benefits, and working conditions for performers.
SAG-AFTRA members are entitled to a variety of benefits, including contracts/collective bargaining, eligibility for the SAG-AFTRA Health Plan, SAG-Producers Pension Plan, the AFTRA Retirement Fund.
You can join SAG/AFTRA in one of three ways:
By being cast and hired to work in a principal or speaking role for a SAG signatory producer.
After a minimum of one year's membership in an affiliated performers' union, with proof of principal work under that union's jurisdiction.
Three days covered SAG extra work.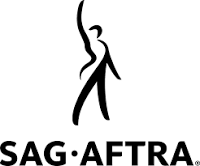 Fees:
The National Initiation fee is $3000.00
The Chicago Initiation fee is $1800.  If you move to LA or NY, you will be required to pay the remaining $1200. This is also known as a "Step Up" fee.
Working dues calculated at 1.575% of covered earnings up to $500,000.
Joining the unions is a big step in an actor's professional career. It seems pretty clear that if you're offered SAG/AFTRA membership, joining would be a boost for your career and your work possibilities. Actor's Equity is a little different. Because you're a Chicago actor, you may want to wait a while before you join Actor's Equity. There are so many storefront theatres in the Chicago area and those are really great places to work on your skills, your craft and to gain much-needed experience in your field. Regardless of when you choose to join the unions, we at ASC wish you all the best, dear actor. BREAK A LEG!