SCENE STUDY
This kick-ass script analysis/scene study class is designed for any actor who needs a "way of working". A systematic approach to Shurtleff's Guideposts will teach you how to approach script analysis and learn how asking the right questions can lead one to strong, specific, actionable choices in scene work. Outside reading is required.
You will leave this class with:
Strong script analysis skills
The ability to personalize deeply
The ability to make choices that are more specific, more text driven, and more active
Tuition: $350
6 Weeks
Upcoming Classes
Tuesdays, 6:30p-10:00p
Starts July 16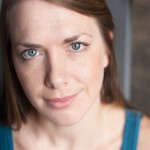 Director Elly Green brings her considerable experience as a storefront aficionado to the table in her classes.