SHAKESPLAY! IN PERSON
To apply for this in-person class, proof of vaccination is required. Make sure to upload a pdf of your card before submitting your application.
Please review our Health & Safety page for more information on uploading your Vaccination Card and our current guidelines.
A fun, fearless, and fast intro to Shakespeare online, for those who just want to get their feet wet!
Learn how to connect Shakespeare's world to our own, find common themes in his plays and our modern societal issues, and how to unlock the language to make it more accessible and easier to understand. Classes will include group activities and games as well as monologue and scene work.
A perfect class to help beginning/intermediate actors gain the confidence, understanding, and knowledge that all Shakespeare actors desire! Join others who are in the same boat as you in a supporting, accepting, and lively atmosphere!
ASC faculty member Sarafina Vecchio developed "ShakesPlay!" after receiving a postgraduate award in Teaching Shakespeare from The University of Warwick in Coventry, England, which developed the program with The Royal Shakespeare Company. She has been teaching "ShakesPlay" using her active methods since 2012, and has been a guest artist at many Chicago area high schools and colleges, as well as a private coach. Most recently, she was invited as a guest artist to Stratford Festival in Ontario, Canada to help their acting company unlock ways to teach Shakespeare to schools in their area.
REQUIRED: Level 3 or equivalent training.
Tuition: $275
4 Week Class
Upcoming Classes
Wednesdays, 6:00p-9:00p
Starts October 12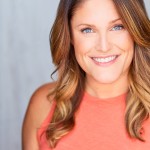 As an actor and teaching artist for nearly 20 years, Sarafina brings her passion and fearlessness to the table.
Testimonials
<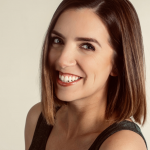 Sarafina (Vecchio - ShakesPlay! Online) taught each lesson with a creative approach, and when someone didn't understand she adapted to make sure that student understood and felt heard.
— Meradi Ramirez
>