Kurt Naebig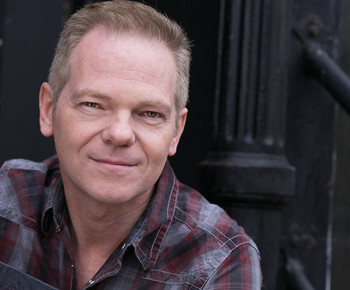 Kurt has worked professionally in theatre, film, television and radio for more than 30 years, and has been teaching and coaching actors since 1992.
A Juilliard graduate, he has also studied at the Moscow School of the Arts in Russia. Kurt is the former Artistic Director of The Theatre of Western Springs, a member of Buffalo Theatre Ensemble and has worked as an actor at Portland Stage, Milwaukee's Pabst Theatre, National Jewish Theater, Steppenwolf Theatre and Chicago Shakespeare Theatre.
He also appeared in such films as Public Enemies, The Express, Witless Protection, Henry: Portrait of a Serial Killer, The Relic, Dillinger, Howard Beach: Making the Case for Murder, and has been in seen in the television shows, Empire, APB, Sense8, Chicago Code, Detroit 1-8-7 and multiple episodes of Chicago PD, Chicago Fire, ER and Prison Break. Kurt recently directed another season of VC - The Webseries. He has also directed The 39 Steps, Don't Dress For Dinner, The Drawer Boy, Trumbo: Red White and Blacklisted, and Leading Ladies at Buffalo Theatre Ensemble. Visit him at www.kurtnaebig.com
Classes

An in-depth acting workout!

Knock your auditions out of the park!

An introduction to the way we work and teach. July 7