Kurt Naebig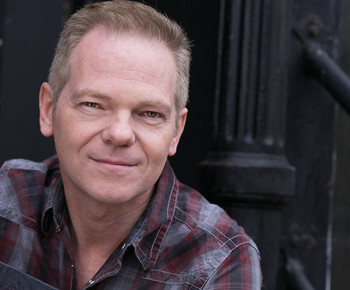 Kurt has worked professionally in theatre, film, television and radio for more than 30 years, and has been teaching and coaching actors since 1992.
A Juilliard graduate, he has also studied at the Moscow School of the Arts in Russia. Kurt is the former Artistic Director of The Theatre of Western Springs, a member of Buffalo Theatre Ensemble and has worked as an actor at Portland Stage, Milwaukee's Pabst Theatre, National Jewish Theater, Steppenwolf Theatre and Chicago Shakespeare Theatre.
He also appeared in such films as Public Enemies, The Express, Witless Protection, Henry: Portrait of a Serial Killer, The Relic, Dillinger, Howard Beach: Making the Case for Murder, and has been in seen in the television shows, Empire, APB, Sense8, Chicago Code, Detroit 1-8-7 and multiple episodes of Chicago PD, Chicago Fire, ER and Prison Break. Kurt recently directed another season of VC - The Webseries. He has also directed The 39 Steps, Don't Dress For Dinner, The Drawer Boy, Trumbo: Red White and Blacklisted, and Leading Ladies at Buffalo Theatre Ensemble. Visit him at www.kurtnaebig.com
Classes

An in-depth acting workout! Returns Sep. 12.

This exciting and energizing one-week program is perfect for teens who want to hone their theatre and on-camera audition skills as well as learn about the ins and outs of the business in Chicago. Acceptance is determined by a self tape submission. ~ Week of Aug.1st.

An introduction to the way we work and teach.
Testimonials
<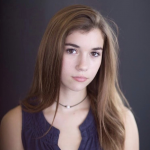 He (Kurt Naebig - Monologue: Online) gave us helpful tips from a casting and auditioning perspective. He was time-efficient and created a schedule that helped everyone learn and work with others.
— Laura Dority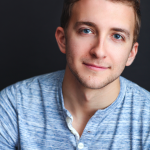 Kurt (Naebig - Monologue Online) always gave everyone a fair shot to work on their pieces. His feedback was helpful, thoughtful, and always respectful to whomever he was working with. He answered some of the questions that I didn't know how to ask.
— Tyler Sapp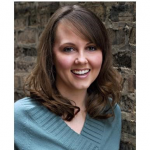 I love his (Kurt Naebig - Monologue Online) style of feedback. He tells you if something needs to change or would be stronger another way, but it's all done and said in the most supportive and encouraging way.
— Emily Robinson-Dykstra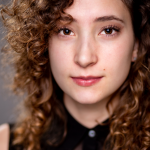 Kurt is an amazing instructor who has clear, professional advice that I've never been given before. It was a really comfortable learning environment where students have the freedom to explore and try new things.
— Alexandria Swenson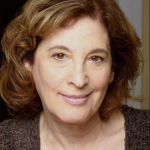 Kurt (Kurt Naebig - Advanced Scene Study) provides concrete ideas and strategies to deepen your personalization and relationship with the work. The way Kurt conducts class makes it an incredibly safe space to take risks.
— Michelle Greenberg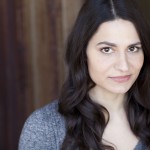 "I loved how Kurt Naebig (Monologue) was flexible, talking about recent audition experiences we had each week, and using them as teachable moments. I loved how positive and encouraging his teaching style is! This class was a great way to both find new pieces and also get them audition ready."
— Christie Coran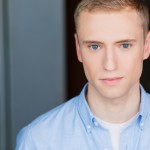 "This class went far above my expectations. Kurt Naebig (Advanced Scene Study) is a great teacher and knows how to get everyone to give performances beyond what they thought was capable. Kurt creates a safe, positive, collaborative, and fun environment. By using the twelve guideposts that Kurt teaches in class, I have found so much more possibility for creation in the characters I play. Kurt knows how to take actors to the next level. What I learned here I will use in my acting career at all times."
— Peter Surma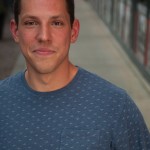 (Kurt Naebig, Instructor- Advanced Scene Study) "I never once felt like my time was wasted. The class was efficient and exciting. I learned something new every week. Kurt was extremely specific in his feedback and consistently referenced the same breakdown/guideposts we learned. Kurt made it very clear that class was the place to take risks and encouraged playing large actions."
— Brian Kulaga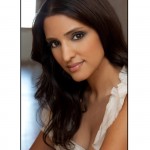 "Kurt Naebig (Advanced Scene Study) Has really enlightening examples, great emphasis on the importance of pre-work and being in the moment. Basically, if a student is open, this class is very rich for fast growth."
— Arya Daire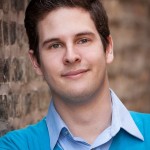 The Monologue class with Kurt Naebig was very helpful. Kurt has a vast amount of knowledge from his career and knows how to connect with his students. Kurt picked pieces he catered specifically to me and on the first audition I went on following the conclusion of class I booked a 9 week out of town contract!
— Dustin Rothbart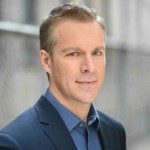 "Kurt (Kurt Naebig, Instructor- Advanced Scene Study) has the uncanny ability to steer you in unexpected and exciting directions with just a few words of guidance." ​
— Bryn Packard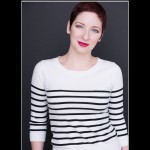 "Kurt's (Kurt Naebig, Instructor - Monologue) electrifying energy has helped me become more excited about monologues in general and gets me excited to work."
— Chelsea David

"This class went BEYOND my expectations. I've had A LOT of training and this was by far the most beneficial. Kurt (Kurt Naebig, Instructor - Monologue) is a magical acting wizard. The atmosphere was welcoming and warm. I loved Kurt's input feedback, energy, passion, etc. He knows his stuff and I feel very grateful for having learned from him. Honestly, I can't think of anything to do better. The class was fun and beneficial. Kurt made a 4 hour class feel like 10 minutes."
— Bre Brown
"Since taking Advanced Scene Study with Kurt (Kurt Naebig, Instructor, Advanced Scene Study), I am more willing to take risks and make bold choices because they are based on solid script analysis and truthful personalization."
— Lily Mojekwu
>