ADVANCED SCENE STUDY WITH KURT NAEBIG: IN PERSON
To apply for this in-person class, proof of vaccination is required. Make sure to upload your card before submitting your application.
Please review our Health & Safety page for more information on uploading your Vaccination Card and our current guidelines.
Eight weeks, three scenes, three partners...one damn good time.
You will explore, in-depth, three different scenes during the eight weeks. Please note, this class requires significant outside work: students are required to rehearse outside of class a minimum of twice a week per scene.
Required: Strong theatre background and training, determined by headshot and resume.
Tuition: $395
8 Weeks
Upcoming Classes
Mondays, 6:00p-10:00p
Starts September 12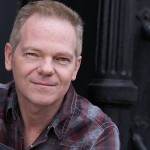 Kurt, a Juilliard grad, brings his 25 plus years worth of experience to his energetic and engaging classes.
Testimonials
<
Kurt Naebig (Advanced Scene Study) is very good about giving feedback after each scene. He listens intently to questions and takes his time when working with each actor. He also asks the rest of the class for input on each scene, and after each turn, he asks each actor what they have learned. Each time I have finished a class with Kurt, I know I'm leaving it having grown in this craft.

— Shannon Bachelder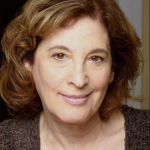 Kurt (Kurt Naebig - Advanced Scene Study) provides concrete ideas and strategies to deepen your personalization and relationship with the work. The way Kurt conducts class makes it an incredibly safe space to take risks.
— Michelle Greenberg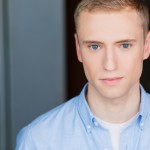 "This class went far above my expectations. Kurt Naebig (Advanced Scene Study) is a great teacher and knows how to get everyone to give performances beyond what they thought was capable. Kurt creates a safe, positive, collaborative, and fun environment. By using the twelve guideposts that Kurt teaches in class, I have found so much more possibility for creation in the characters I play. Kurt knows how to take actors to the next level. What I learned here I will use in my acting career at all times."
— Peter Surma
>