ADVANCED SCENE STUDY
Eight weeks, three scenes, three partners...one damn good time!
Director/Actor Kurt Naebig quickly diagnoses individual actors' challenges and pushes them over/under/through/around those challenges to bring them to a new place. You will rarely have this much fun working so hard!
Please note, this class requires significant outside work: students are required to rehearse outside of class a minimum of twice a week per scene.
Required: Strong theatre background and training, determined by headshot and resume and audition for the instructor.
*This class is designed to be repeated.
Tuition: $395
8 Weeks
Upcoming Classes
Mondays, 6:00p-10:00p- 8 Weeks
Starts May 1
No Class Monday May 29th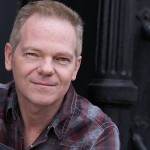 Kurt, a Juilliard grad, brings his 25 plus years worth of experience to his energetic and engaging classes.