DIALECTS 2: ONLINE
Kate DeVore is back and ready to take her students' voices on another trip around the world!
Building upon the skills learned in Dialects 1, this new five-week course will further students' studies of some of the most common dialects found on stage and screen. Throughout this course, students will add 3 advanced accents to their toolbox.
Completing this online course will provide you with the skills you need to approach more advanced dialects, as well as allow you the opportunity to hone your skills with a highly sought-after vocal and dialect coach.
Kate is a Chicago-based vocal and dialect coach who has been teaching dialects for over 25 years. In addition to coaching individuals and teaching accents and dialects at Columbia College Chicago, her work has been heard onstage at theatres such as The Goodman Theatre, Steppenwolf Theatre Company, Chicago Shakespeare Theater, Lyric Opera of Chicago, A Red Orchid Theatre, and Drury Lane.
Required: Dialects 1, or approval based on Headshot and Resume.
Tuition: $295
5 Weeks
Upcoming Classes
Wednesdays, 2:00p-5:00p
Starts April 7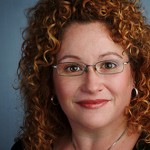 Kate brings her knowledge and extensive experience as a speech pathologist and dialect coach to her voice and dialect classes at ASC!