7 TIPS TO GUIDE YOUR SEARCH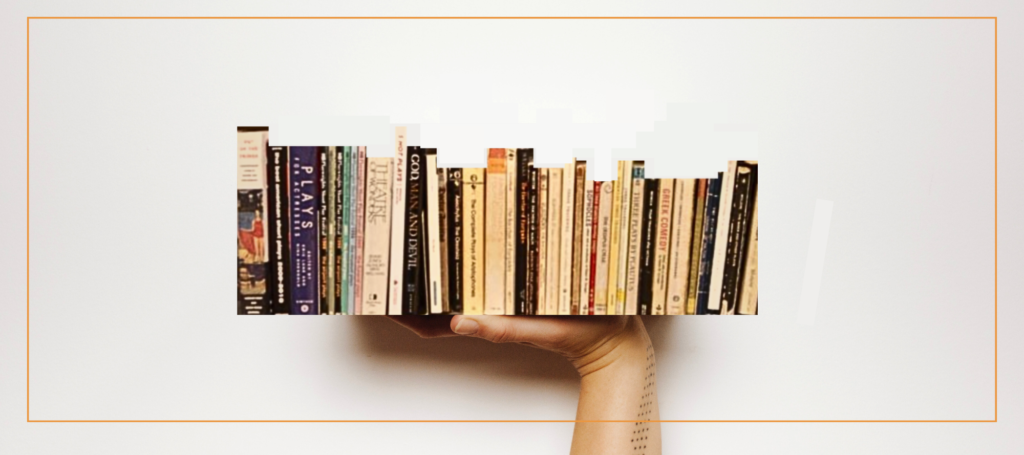 The eternal struggle for an actor: having a monologue (or collection of monologues) in your back pocket. How many monologues should an actor have on hand? Because we audition on a regular basis and for so many genres of plays, it's always a good idea to have at least 3 or 4 solid pieces ready to go. So, how do you choose the piece(s) that showcase who you are as an acting artist?
When choosing a monologue, choose an active piece that lights your fire! This will ensure that you can connect to it in a way that allows you to deeply explore all the different actions you can use to get what you want. It's your monologue, you should LOVE performing it!

Sarafina Vecchio, Acting Studio Chicago Instructor
1. Make your monologue active.
A good monologue is essentially an active, two-person scene. There's drive and purpose behind what you are saying and a clear reason why you are saying it. For example, an argument between two people is a great scene to watch as a solo piece, because there is a clear conflict that will inform your actions. Shurtleff's 2nd guidepost is knowing what you're fighting for and what you'll do to get it.
2. Source Material.
At ASC, we recommend that you use plays as source material for finding monologues, because they are the most versatile. The thing about performing scripts from TV and film is that we've already seen that actor perform the scene on our screens. We want to see your original take on the material- unaffected by watching, rewinding and rewatching the TV/ film star's performance.
I'll never forget watching someone audition with a piece from "Scarface," it was almost comical to observe this person playing a role that was so closely associated with Al Pacino. It was memorable, but unfortunately not in the right way.

Rachael Patterson, ASC Studio Director
3. It's all about timing.
Timing really is everything. Although the trends on monologue length are changing all the time, one thing is certain- you cannot go wrong with a 1-minute monologue. Short and sweet is always your best bet!
4. Entertain us!
Ultimately, audiences want to be entertained. In the audition room, casting directors, producers and directors themselves want to be sucked into the story you have to tell, so make it an entertaining one! Finding a piece that goes on a journey, contains an arc, an element of surprise, humor and/ or a storyline is like striking gold.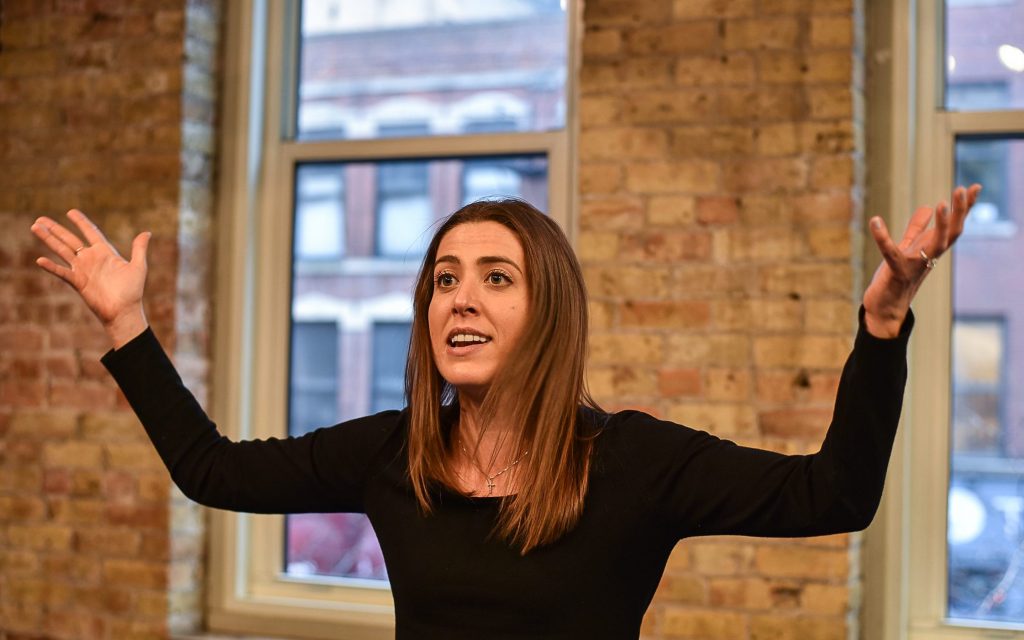 5. A relationship YOU can personalize.
Make sure you connect to your monologue. Lest you feel like the story isn't jiving with you as an actor- even after delving deep into Shurtleff's guideposts- then the tale you're telling won't be believable–and neither will your performance. Remember, honesty is key, so find a piece that you connect with the most.
If an actor really connects with what they're fighting for, I could care less if the monologue is age or gender appropriate. As long as there is a real need and relationship? I'm sold.

-Christy Arington Lakeside Shakespeare Artistic Director
6. Show off a little.
Find a monologue that best demonstrates your talent and your range as an actor. This is your chance to give a solo performance that presents what you do best! Are you a natural comedian? Are you great at commanding power or instilling fear with your voice or stance? Take your 1-2 minute audition to show us!
There is no perfect monologue. Try to pick something that is charming, easy, shows us something about you, and then leave the room without making it feel like a stressful situation for you or the folks you're auditioning for. Shoot for a piece that you can do well, even on a bad day.

Kurt Naebig, ASC Instructor and Coach
7. Humor us, please.
Can one monologue have it all? Absolutely! As Shurtleff recommends, always find humor in your scene. Whether or not you've picked a piece that's on the dramatic side, give your audience moments of air by infusing the piece with the lightness of a laugh. If your piece is comedic in nature, make sure it's grounded in real need and moments of levity will naturally happen.
Last, but possibly most important- make sure to keep it light. Ultimately, no one wants to be made deeply uncomfortable or think of you in a negative light, so after finding a monologue with humorous elements, make sure you also find one that's not weighted down with profane language or rude, sexual innuendos. It's just not a good look, and you want to leave the room with a positive imprint of you and your stellar performance!
Need help with your monologues? You're in luck! Take a look at our Monologue class with Kurt Naebig.