MONOLOGUE
Monologue auditions are a standard part of the business, but we consistently hear that actors aren't thrilled about the monologues they have, or aren't confident about how they perform them.
Whether you're planning to audition for graduate school, are getting ready for season generals, or haven't updated your audition package since you graduated, this class is for you.
The instructor will choose and help you prepare three monologues--two assigned contrasting contemporary pieces and a third type of your choice. Using their remarkable ability to discover pieces especially suited to each actor, they will guide you through developing monologues that are active, interesting, and that showcase your unique talent. By the end of class, you'll have a new arsenal of crafted and rehearsed material, ready to hit the audition room.
Required: Prior experience and training, determined by headshot and resume and audition for the instructor.
Tuition: $395
8 Weeks
Upcoming Classes
Mondays, 12:00p-4:00p
Starts April 29
NO CLASS May 27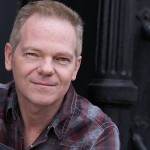 Kurt, a Juilliard grad, brings his 25 plus years worth of experience to his energetic and engaging classes.