MONOLOGUE
To apply for this in-person class, proof of full Covid-19 vaccination, including booster, is required. Make sure to upload a pdf of your card before submitting your application.
We highly encourage all students to stay up to date with their boosters according to CDC recommendations and industry standards and receive the bivalent vaccine. Up-to-date means, if eligible, one must be boosted with the new bivalent vaccine, which is free. You are eligible for the bivalent booster if 2 months have passed since your last vaccine.
---
Monologue auditions are a standard part of the business, but we consistently hear that actors aren't thrilled about the monologues they have, or aren't confident about how they perform them.
Whether you're planning to audition for graduate school, are getting ready for season generals, or haven't updated your audition package since you graduated, this class is for you.
The instructor will choose and help you prepare three monologues--two assigned contrasting contemporary pieces and a third type of your choice. You may choose either heightened text or an additional contemporary piece as your third monologue. Using their remarkable ability to discover pieces especially suited to each actor, they will guide you through developing monologues that are active, interesting, and that showcase your unique talent. By the end of class, you'll have a new arsenal of crafted and rehearsed material, ready to hit the audition room.
Required: Prior experience and training, determined by headshot and resume, and audition for the instructor.
Tuition: $395
8 Weeks
Upcoming Classes
Mondays, 12:00p-4:00p
Starts April 24
NO CLASS May 29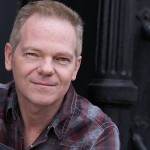 Kurt, a Juilliard grad, brings his 25 plus years worth of experience to his energetic and engaging classes.
Testimonials
<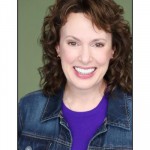 Kurt Naebig (Monologue In Person) always brought a spirit of excellence to class. He worked so diligently with each and every student - even when someone was struggling he never gave up and because of that all of us grew to be better actors in his class.
By the second class I felt very at home at ASC. Great energy from faculty, staff and students made it possible to feel comfortable quickly. That comfort makes you really want to go for it - taking risks with your work- and discovering more at a faster rate.
— Lisa Baer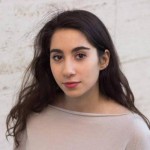 I love how Kurt Naebig stressed the importance of actors using actions and made it so clear as to how to use them in Monologue In Person. I've been studying acting for over a decade and actions have never really clicked until now! He also selected such good material for all of us and helped us find the humor in all of our pieces.
— Lily Berman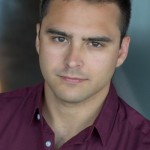 Kurt Naebig was very attentive to each person's strengths and weaknesses and very effectively provided excellent feedback and constructive criticism. He was very attentive to each person's strengths and weaknesses in Monologue In Person and very effectively provided excellent feedback and constructive criticism.
— Thomas Deen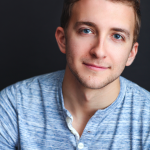 Kurt (Naebig - Monologue Online) always gave everyone a fair shot to work on their pieces. His feedback was helpful, thoughtful, and always respectful to whomever he was working with. He answered some of the questions that I didn't know how to ask.
— Tyler Sapp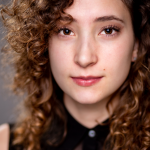 Kurt is an amazing instructor who has clear, professional advice that I've never been given before. It was a really comfortable learning environment where students have the freedom to explore and try new things.
— Alexandria Swenson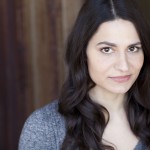 "I loved how Kurt Naebig (Monologue) was flexible, talking about recent audition experiences we had each week, and using them as teachable moments. I loved how positive and encouraging his teaching style is! This class was a great way to both find new pieces and also get them audition ready."
— Christie Coran
>