GRADES 9-12- ACTING FOR TEENS: IN PERSON
To apply for this in-person class, proof of full Covid-19 vaccination is required. For kids 12 and up the booster is recommended after 5 months. Make sure to upload a pdf of your card before submitting your application.

**Note: after you hit APPLY you will receive a confirmation email; make sure to read carefully and fill out our required VACCINATION INFO FORM.
Please review our Health & Safety page for more information on uploading your Vaccination Card and current C.D.C. guidelines.
Whether they're interested in a performing career or are investigating acting for the first time, we take our teen actors seriously at ASC. This acting class is fun and lively but absolutely doesn't talk down to them.
In this dynamic class, students are given the tools to tackle any script be it theatre, film, tv, or commercial, and make it their own. Our teen actors will be cast in age-appropriate scenes from the contemporary theater.
Classes include:
Building and deepening fundamental acting skills
Understanding conflict and action, and how they drive a scene
Personalizing any material to make a performance uniquely your own, whether it's a commercial audition or a play at school
Discoveries, and how they change a scene
Challenging games and exercises to build skills
Improvisation, to learn to connect with each other and go with the flow
Learning the ropes to perform onstage with confidence
This class is designed to be repeated.
Tuition: $395
8 Weeks
Upcoming Classes
Saturdays, 10:00a-12:00p
Starts September 24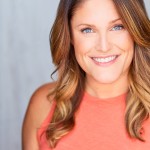 As an actor and teaching artist for nearly 20 years, Sarafina brings her passion and fearlessness to the table.
Testimonials
<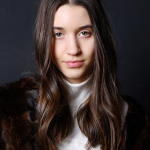 "I learned about The Guideposts and I gained a lot of confidence."
— Samantha Schmaling
>