GRADES 6-8 ON CAMERA TECHNIQUE: IN PERSON
To apply for this in-person class, proof of full Covid-19 vaccination is required. For kids 12 and up the booster is recommended after 5 months. Make sure to upload a pdf of your card before submitting your application.

**Note: after you hit APPLY you will receive a confirmation email; make sure to read carefully and fill out our required VACCINATION INFO FORM.
Please review our Health & Safety page for more information on uploading your Vaccination Card and current C.D.C. guidelines.
This exciting class teaches both commercial and film audition skills. Teachers bring their vast industry experience to the classroom to strengthen each on-camera audition. Students will work on-camera every week, as well as watch and review playback footage.
Classes include:
Improvisation and follow scenarios for MOS auditions
One Liner auditions and how to handle them
Single Person Copy to work by yourself
Two Person Copy to work with another actor
How to make the essential adjustments between acting for the stage and acting for the camera
Audition Etiquette, to take the guesswork out of how it works, and what you're supposed to do
Mock Auditions, to get ready for the real thing
Facilitated by the teacher, the final class culminates with a Q & A for parents with a top Chicago agent. This Industry class is held at 10am-12pm.


Tuition: $395
8 Weeks
Upcoming Classes
Sundays, 10:00a-12:00p
Starts September 25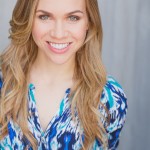 Mary specializes in working with younger talent!