MASTERS SCENE STUDY: IN PERSON
To apply for this in-person class, proof of full Covid-19 vaccination, including booster, is required. Make sure to upload a pdf of your card before submitting your application.

**Note: after you hit APPLY you will receive a confirmation email; make sure to read carefully and fill out our required VACCINATION INFO FORM.
Please review our Health & Safety page for more information on uploading your Vaccination Card and current C.D.C. guidelines.
Designed for the professional, Masters Scene Study is a unique opportunity to work with a variety of directors, each with their own directing style. Each week, a professional director will work with the class. Each actor will work in front of the class every other week on scenes with four of the eight directors, and in the alternate weeks will actively observe the other four directors work with their classmates. The class begins on Feb. 28th for a Meet And Greet with the class facilitator, Christina Gorman. This is a great opportunity to get to know the style and way in which these top Chicago directors work with actors!
2022 Guest Directors Include:
Marti Lyons: Artistic Director of Remy Bumppo, Writers, Goodman, The Gift, Sideshow, Chicago Shakespeare
Wardell Julius Clark: TimeLine, Court, Jackalope, Red Twist, Raven
Cody Estle: AD of Raven Theatre
Jon Berry: Steep, Steppenwolf, Strawdog
Sandra Marquez: Steppenwolf, Teatro Vista
Mikael Burke: Assoc. AD About Face Theatre & First Floor Theatre, Victory Gardens, ATC, Asolo, GEVA,
Spenser Davis: Broken Nose, Factory, Michael Maggio Dir. Fellow at Goodman
Kirsten Fitzgerald: AD of A Red Orchid Theatre
Required: Strong professional acting background. Admission is determined by headshot and resume and audition. Once you apply for the class, we will contact you to schedule an audition.
Auditions: Tuesday, Jan. 18th, 3:00-7:00 pm, live via Zoom. The audition will consist of one 90 second contemporary monologue.
Tuition: $425
8 Weeks & A Preliminary Student Meet & Greet Orientation
There are no classes currently scheduled.
Sign up / log in to join the waitlist.
Testimonials
<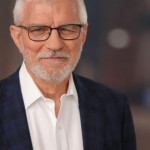 Shade Murray (Masters Scene Study) met each of us where we were. [He] provided specific, insightful, actionable observations and suggestions concerning our execution of scenes, [and] offered macro- level conceptual frameworks by which to understand and approach scene work.

— Mike Rogalski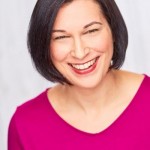 Shade Murray (Masters Scene Study) talked about focusing on History, Mystery, and Discovery and it really helped me target goals for my work. He is so encouraging, even when giving constructive feedback. It's so freeing. I learned so much in this class that I can take right into rehearsal; it really is amazing.

— Meredith Brasher
>