MASTERS SCENE STUDY: IN PERSON
To apply for this in-person class, proof of vaccination is required. Make sure to upload your card before submitting your application.
Please keep up to date on CDC recommendations for booster shots as we will be requiring students to have completed their initial round of the covid-19 vaccine(s), and if recommended by the CDC, booster shots as well. Please review our Health & Safety page for more information on uploading your Vaccination Card and our current guidelines.
Designed for the professional, Masters Scene Study is a unique opportunity to work with a variety of directors, each with their own directing style. Each week, a professional director will work with the class. Each actor will work in front of the class every other week on scenes with four of the eight directors, and in the alternate weeks will actively observe the other four directors work with their classmates. The class begins on Feb. 28th for a Meet And Greet with the class facilitator, Christina Gorman. This is a great opportunity to get to know the style and way in which these top Chicago directors work with actors!
2020 Guest Directors Included:
Lilli-Anne Brown: Goodman, Steppenwolf Garage, Jackalope, Bailiwick
Marti Lyons: Writers, Goodman, The Gift, Sideshow, Chicago Shakespeare
Wardell Julius Clark: TimeLine, Court, Jackalope, Red Twist, Raven
Elly Green: Strawdog, Jackelope, Raven, Trap Door
Nick Bowling: Director and Co-Founder of TImeLine Theatre
Jon Berry: Director: Steep, Steppenwolf, Artistic Producer-Steppenwolf
Shade Murray: Co-Artistic Director of A Red Orchid Theatre
2022 Guest Directors TBA!
Required: Strong professional acting background. Admission is determined by headshot and resume and audition. Once you apply for the class, we will contact you to schedule an audition.
Auditions: Tuesday, Jan. 18th, 3:00-7:00 pm, live via Zoom.
Tuition: $425
8 Weeks & A Preliminary Student Meet & Greet Orientation
Upcoming Classes
Mondays, 6:00p-9:00p
Starts February 28
Meet & Greet Orientation- Monday, Feb 28th - Class begins- Monday, Mar 7th
Testimonials
<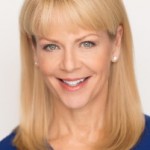 "This class (Master Scene Study) is a unique opportunity to work, observe, learn, explore, take risks, and network, all at once!"
— Laurie Carter Rose
>