MASTERS SCENE STUDY
Designed for the professional, Masters Scene Study is a unique opportunity to work with a variety of directors, each with their own directing style. Each week, a professional director will work with the class. Each actor will work in front of the class every other week on scenes with four of the eight directors, and in the alternate weeks will actively observe the other four directors work with their classmates. This is a great opportunity to get to know the style and way in which these top Chicago directors work with actors!
2019 Guest Directors Include:
Michael Patrick Thornton: Artistic Director of The Gift
Marti Lyons: Writers, Goodman, The Gift, Sideshow, Chicago Shakespeare
Shade Murray: Associate Artistic Director of A Red Orchid​​
Sandra Marquez: Steppenwolf Ensemble, Teatro Vista, Remy Bumppo
Jon Berry: Steppenwolf Artistic Prod., Steep, Griffen
Henry Wishcamper: Goodman Theatre Artistic Collective
Wardell Julius Clark: TimeLine, Court, Jackalope, Red Twist, 16th Street Th.
Ann Filmer: Artistic Director of 16th Street Theater
Required: Strong professional acting background. Admission is determined by headshot and resume and audition. Once you apply for the class, we will contact you to schedule an audition. Auditions: Jan. 16th, 3-7pm.
Tuition: $425
8 Weeks
There are no classes currently scheduled.
Sign up / log in to join the waitlist.
Testimonials
<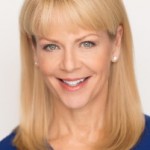 "This class (Master Scene Study) is a unique opportunity to work, observe, learn, explore, take risks, and network, all at once!"
— Laurie Carter Rose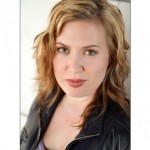 "What a great class ... so good to work with Ann and I got so much out of watching all of the scenes. I am already wishing for more Ann Filmer scene study nights. Thanks again for the adjustments and insight tonight. The entire class had a great energy & you kicked it off and set that tone. Thank you! Thank you!" (Ann Filmer, Instructor- Master Scene Study)
— Anne Gaynor
>